Earlier this week, the early access launch for Lost Ark impressed us with its massive concurrent player numbers, peaking at over 500,000 active players. Last night, the game had its free to play launch, opening the game up to all players and as you might expect, player numbers jumped significantly, almost doubling. 
Lost Ark has been around for a little while already, garnering initial popularity in Korea, Japan and Russia. Now, thanks to a publishing deal with Amazon Games, the title has made its way over to the west and has officially launched on Steam. In early access, the game peaked at over 500,000 concurrent players but last night once the game opened up to free-to-play players, those numbers jumped up to 984,000 concurrent players.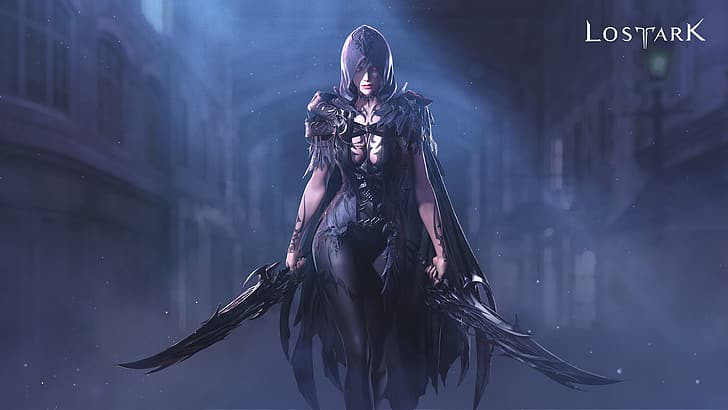 At the time of publishing, there are still over 600,000 active players in-game, making it the second most played game on Steam, only falling behind Counter-Strike: Global Offensive.
With Lost Ark's all-time peak now set at 983,000 players, the game has become the fourth most played game of all time on Steam, pushing Amazon's New World down to the fifth spot. The top 10 most concurrently played games on Steam currently include:
PUBG (3.2 million players)
CS:GO (1.3 million players)
Dota 2 (1.29 million players)
Lost Ark (983,000 players)
New World (913,000 players)
Cyberpunk 2077 (830,000 players)
Valheim (498,000 players)
Terraria (486,000 players)
Capcom Arcade Stadium (481,000 players)
Fallout 4 (471,000 players)
Lost Ark is now available in North America, Europe, Latin America and Oceania. At launch, the game includes 15 hero classes, ranked and unranked modes, PvP, end-game dungeons and raids, as well as a full storyline.
Discuss on our Facebook page, HERE.
KitGuru Says: It has been a while since I've picked up a Diablo-style ARPG. Have any of you tried Lost Ark already? Is it worth a download?