Fallout 4 has only been out for a few days but mods are already starting to appear online, which is great to see, particularly after the success of Skyrim modding. Unfortunately for one modder, his creation has landed him in the legal sights of MLB (Major League Baseball) after putting a Boston Red Sox team jersey in to Fallout 4, to fit in with the game's setting.
Richie Branson is the guy behind this particular mod, unfortunately, MLB isn't too impressed with it. Speaking with the Boston Globe (via: Game Informer), a league representative confirmed plans for legal action.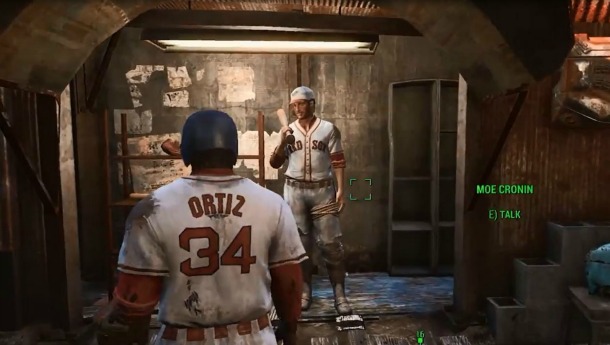 MLB wants to protect its copyright in this scenario, despite the fact that the mod is completely harmless, this is likely down to how much money it makes from team licensing. Right now, it has not been clear what action it plans to take, but it will likely just end up being a cease and desist order from a lawyer.
Branson, the mod creator has said he doesn't want to take on MLB in court and does not have the resources for such a move. As such, he intends to comply with any cease and desist order that may come his way.
Discuss on our Facebook page, HERE.
KitGuru Says: Sports team licensing brings in big money for league organizers. However, this does seem like an overly aggressive move over a mod that a lot of people probably won't even download. I'm surprised MLB even came across it.