In a move that absolutely nobody anticipated, Microsoft today announced that it has reached an agreement to acquire Zenimax Media. Moving forward, Bethesda, Arkane Studios, id Software, Tango Gameworks and more will be joining the Xbox Games Studios family. 
The deal was announced today and is estimated to be worth around $7.5 billion. Under this deal, the following studios will all become part of Xbox Games Studios: Bethesda Softworks, Bethesda Game Studios, id Software, ZeniMax Online Studios, Arkane, MachineGames, Tango Gameworks, Alpha Dog, and Roundhouse Studios.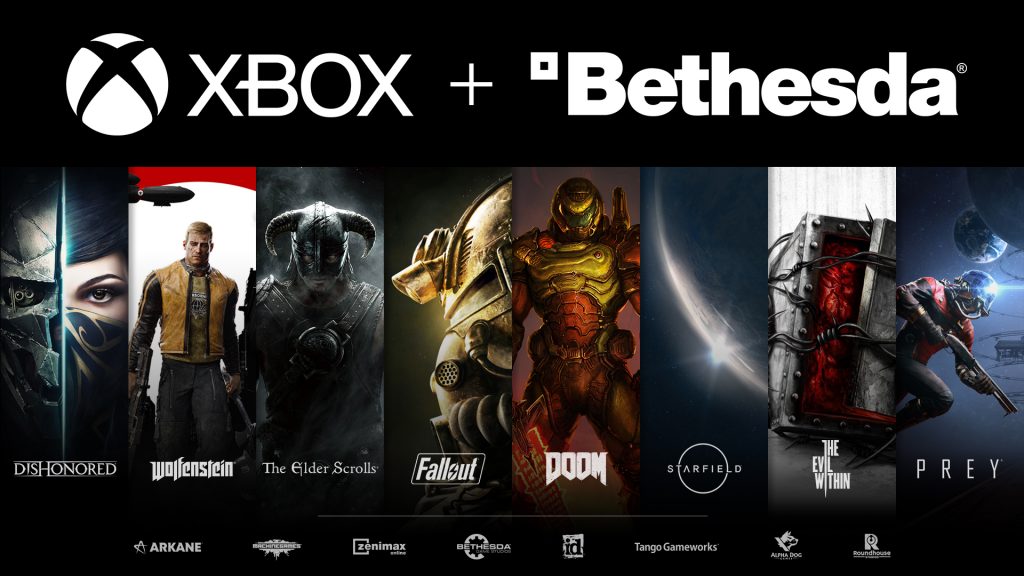 As you would expect, the deal also includes some of the biggest IP in gaming – The Elder Scrolls, Fallout, Wolfenstein, DOOM, Quake, Dishonored and more.
There are still some questions to be answered, for instance, Deathloop by Arkane Studios is due to be a PS5 console exclusive. That may no longer be the case now that Microsoft has acquired the studio and IP. There is also the question of whether or not future Elder Scrolls games will be multiplatform, or if Bethesda will now be purely focussed on Xbox and PC.
Anyone that has followed the history of Bethesda and Xbox will know that the two companies have always had a close relationship, dating back to bringing Morrowind to the original Xbox. Todd Howard will still remain on board, as will other Bethesda execs like Pete Hines.
KitGuru Says: This is huge news and it also came completely out of left field. There is still much to learn about this deal and what it means for the future, but Xbox Game Studios is looking a lot stronger as we head into the next-generation of gaming.