We've known for quite some time now that Microsoft is planning to bring Xbox Game Streaming to more platforms beyond Android. A PC version of xCloud was being tested last year and a web version of the service is also planned. This week, we finally get a peek at the latter. 
Sources have passed on screenshots and early details about xCloud streaming for web browsers to The Verge. The web version is currently undergoing internal testing, prior to a public beta that should be announced soon.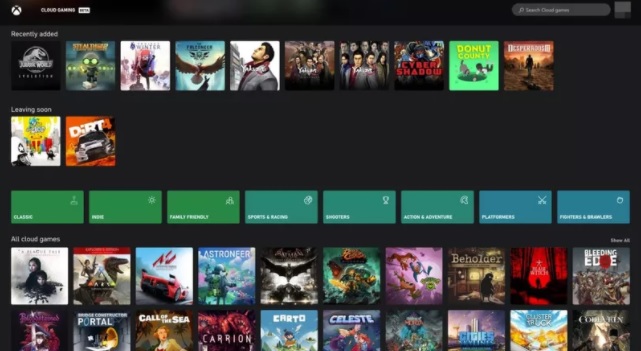 Screenshot via The Verge. 
Through the web version of Xbox Game Streaming (xCloud), you can stream any cloud game available through the Xbox Game Pass Ultimate subscription. Once a game launches, it goes into full screen mode and will detect Xbox controller input. This is similar to how Stadia works through Google Chrome.
It is not immediately clear how capable the web version is. It could have caps on resolution and frame rates, after all, xCloud is still utilising Xbox One S hardware, not newer next-gen silicon.
The web version of xCloud will provide streaming to PC platforms in addition to iOS, so those on an iPhone or an iPad can stream games too. This is part of Microsoft's workaround for Apple's App Store rules, which prevents a dedicated Xbox Game Streaming app similar to the one on Android.
KitGuru Says: We don't know when this web version of xCloud will launch, but it should be sometime soon. Have many of you tried Xbox Game Streaming/xCloud already? What was your experience like?