Over the years, Ubisoft's open-world games have come to be criticised for following a very similar formula. As investigations into the publisher's internal culture and processes continue, we are starting to see why. Former Ubisoft Creative Chief, Serge Hascoët, oversaw the company's entire portfolio and would often cancel projects – including a King Arthur RPG from former Dragon Age designer, Mike Laidlaw. 
Mike Laidlaw left BioWare and joined Ubisoft in early 2019. By January 2020, he was out the door, leaving many to question why Laidlaw had been hired and what exactly went wrong. Now, thanks to a Bloomberg report, we know some of the specific details behind this particular split.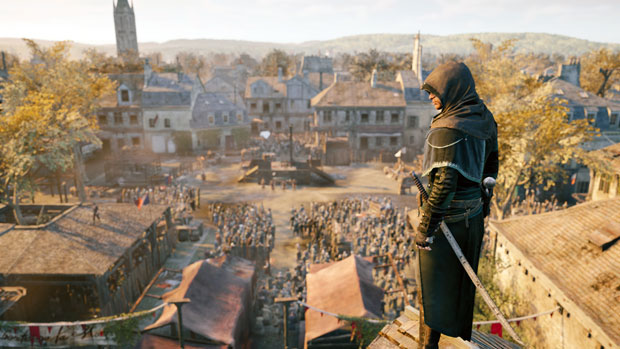 According to current and former employees at Ubisoft, Laidlaw had joined Ubisoft to work on a new, co-op fantasy RPG based on the story of King Arthur. The project was called 'Avalon' and while many on the team were happy with the progress the game was making, Hascoët was not a fan of the fantasy genre and put a stop to the project.
When it comes to fantasy, Hascoët would apparently set an extremely high quality bar, calling for any story to be "better than Tolkien". This wouldn't be the first time that Hascoët's personal preferences would stifle creativity, often leading to issues with high-profile creative leads.
Eventually though, Hascoët's approach began to show its cracks. Last year, The Division 2 and Ghost Recon Breakpoint released with very similar gameplay and mechanics. At that point. Ubisoft CEO, Yves Guillemot, began rolling out a plan to expand the number of creative heads. Of course, Hascoët is also no longer at Ubisoft, after stepping down due to misconduct allegations.
KitGuru Says: Ubisoft's open-world formula has been plain as day to regular gamers for a decade now. It would seem that this came about due to one executive wielding too much power without much oversight. Ubisoft is going through some significant internal changes now, so hopefully we'll start to see things turn around in the next few years. Although it is a shame that Ubisoft already lost excellent creative talent like Mike Laidlaw.