Rockstar has revealed a list of exclusive items and missions/activities to be included in the long awaited PC, Xbox One and PS4 versions of Grand Theft Auto V, although this new content will only be available to returning players, meaning those of you who had the willpower to hold out for the PC version of the game will be getting the short end of the stick.
Those of you that couldn't wait and originally played Grand Theft Auto V on the PS3 or Xbox 360, you'll be getting new events and rewards, including new vehicles and weapons. Some of you may remember that Rockstar released LA Noire a few years back, it is now bringing that detective game experience to GTA V with a new murder mystery mission for Micheal, which will see him follow a trail of cryptic clues and eventually unlock some camera filters for those of you who want to nab screenshots in-game.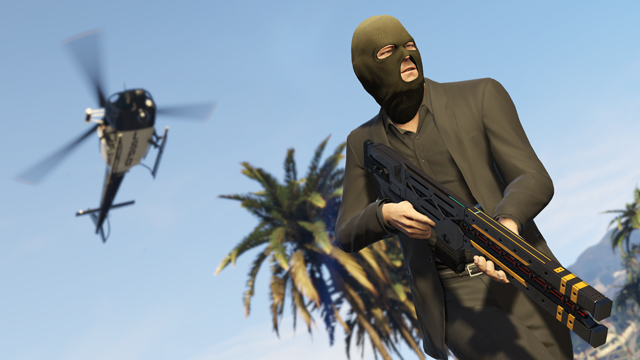 Other bits of content include a new wildlife photography challenge, stock car races and according to Rockstar, there will be much more. Obviously, PC players will have mods, so if you miss out on Rockstar's own additional content, then you'll still have community made addons to fall back on.
For those of you that did own Grand Theft Auto V on a console, you'll be able to transfer your last gen character once to a new platform. Rockstar will be giving upgraders $1 million in-game cash, $500k for story mode and $500k for online mode to help you get started.
You can read Rockstar's full list of additional content along with a short FAQ, HERE.
Discuss on our Facebook page, HERE.
KitGuru Says: It's pretty disappointing that this new content will be limited to those who had owned the game on a console previously. That said, some of the new bits added in don't seem all that interesting. What do you guys think of this? How do you feel about Rockstar holding back content if you didn't buy the game on a last gen console?