Last week, Nintendo made the surprise announcement that it would begin selling a dockless Switch bundle in Japan. The new package allows buyers to just get the Switch and a pair of Joy-Cons at a cheaper price, rather than buying the full bundle with the TV dock and grip controller. The announcement had us wondering when we would see this bundle outside of Japan, but it looks like it could be a while.
Nintendo has previously said that its ultimate goal is to have more than one Nintendo Switch in each household, much like the DS/3DS and Gameboy eras. The dockless bundle is a step towards furthering that goal, but it will remain exclusive to Japan for the time being.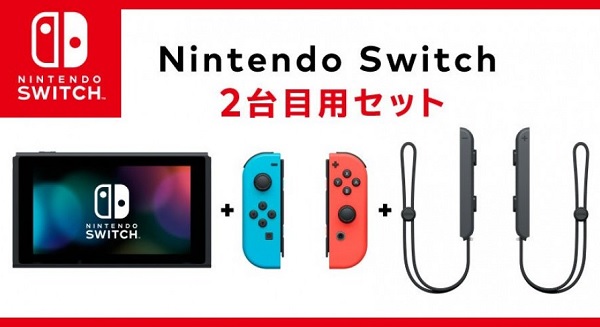 In a statement sent to USGamer, Nintendo said that there are currently "no plans" to release the '2nd Switch set' in the US. Europe wasn't mentioned, but it seems unlikely that it would arrive here and not in America at the same time.
KitGuru Says: I rarely plug my Switch into the TV, so this is the sort of bundle I likely would have picked up at launch. Perhaps this is partially why this bundle isn't leaving Japan for the time being, though I do think we'll see it in the west eventually. Would you be interested in a cheaper, dockless Switch bundle?