Nintendo has previously mentioned that its ultimate goal with the Switch is to have more than one in each household, much like the DS/3DS and Gameboy eras. Today, the company took a step towards furthering that goal by announcing a 'dockless' Switch bundle at a cheaper price.
While the dockless bundle would also be good for handheld purists, Nintendo is marketing this as a 'Nintendo Switch 2nd Set' in Japan. The main goal is to get households to buy a second Switch for their home. The bundle removes the TV dock, the HDMI cable and the 'Grip' controller. Currently, this is only available in Japan, but we will likely see it spread to the west sooner rather than later.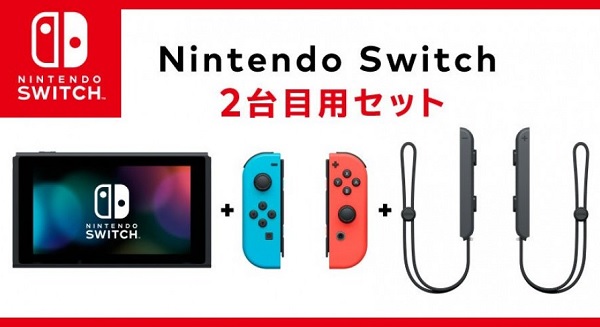 While the '2nd Switch Set' removes the Joy-Con grip controller, you do get a pair of regular Joy-Cons. Nintendo is also letting buyers pick out different colours too, so you can mix and match between black, red, blue, yellow, green, pink or orange. You get the same colour options for the Joy-Con wrist straps.
In Japan, this new bundle is being sold for ¥26,978. In the west, this would translate to roughly a $50 or £40 discount over the regular Switch bundle.
KitGuru Says: I rarely plug my Switch into the TV, so this is the sort of bundle I likely would have picked up at launch. Still, as a way of getting the Switch into more hands, this seems like a fairly good idea. Would you be interested in a handheld-only Switch bundle?