Update (26.06.19): Following on from last week's Nintendo Switch mini leaks stemming from a China-based console accessory manufacturer, more images of what this new console could look like are surfacing. The folks over at Lets Go Digital have taken elements from the HonSon leak and rendered a new look at the Switch Mini that stays a bit more true to the original Switch design.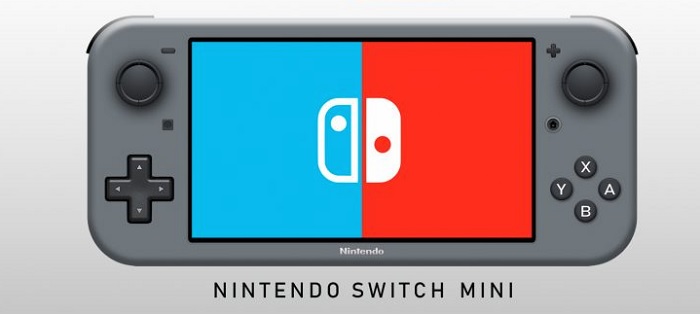 Image source: LetsGoDigital
The key difference in this render is really the analogue stick placement, which is more in-line with the Wii U gamepad rather than the Switch. It seems unlikely that Nintendo would swap these around, although I am sure people would welcome the return of a proper D-Pad compared to the Switch's current button setup.
This is essentially the design that is being floated around. Nintendo has still not confirmed the Switch Mini's existence but usually when accessory makers start getting involved, a real product isn't too far off.
Original story (20.06.19): In the smartphone world, it is common for protective case and screen protector manufacturers to get details on upcoming devices ahead of time in order to produce accessories available on day-one. This is far less common when it comes to consoles but rumours of a cheaper Nintendo Switch Mini have resurfaced this week thanks to accessory company.
HonSon, a Chinese accessory manufacturer has begun sending out emails picturing a re-designed Nintendo Switch Mini with the Joy-Cons fixed in place. The company claims to be making cases, screen protectors and other accessories for the console.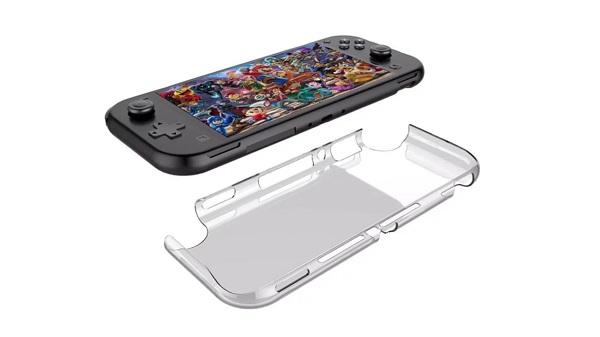 Earlier this week, supply chain sources claimed to have two additional Nintendo Switch models in the works, so one of them could very well end up being the Switch Mini. If all of this holds true, then this will be a cheaper 'portable only' version of the Switch.
Previous reports have alluded to this version not having the ability to connect to a Switch dock for use on a TV. A higher-end Nintendo Switch 'Pro' is also rumoured to be in the works, which will have slightly improved specs similarly to Nintendo's strategy with the 3DS and the 'new' 3DS.
KitGuru Says: A cheaper, portable-only version of the Switch makes sense as an option, although I think removing the docking ability entirely would be a mistake as that goes against the core feature behind the console's name. It might be a better idea to keep the same USB Type-C port and just sell this version without the dock to reduce cost.