At this point, Overwatch is essentially finished, with its launch set to happen in just a few weeks time. So while the company is holding an open 'beta' this week, the game's director has confirmed that what we can all play right now won't differ much from the final release, aside from perhaps a few bug fixes. This does mean that competitive/ranked play won't be there at launch.
Some game companies have been using the term 'beta' as a marketing tool in recent years to get people playing a game close to release. However, in this case it is more of a server stress test/demo opportunity for people interested in buying the game.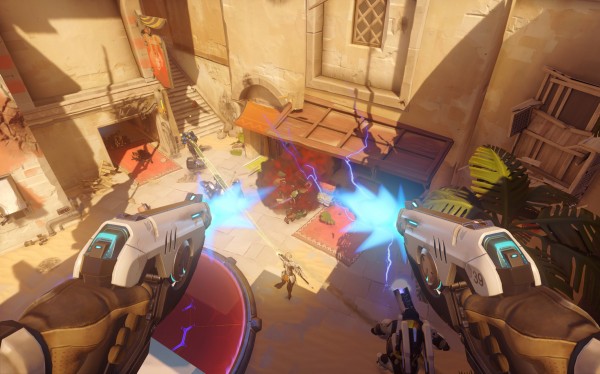 The statement from Jeff Kaplan was made in a Battle.net forum post, where he also confirmed that ranked/competitive play won't make it in for launch on the 24th but is a priority: "The version you are playing now is what will go live at launch (there will be some bug fixes etc…)."
"We also have Competitive Play, which was a feature that was live in Closed Beta. We removed it from Open Beta because we received a ton of great feedback on how to improve the system. We had a tough choice. It would have been awesome to have the feature in for Open Beta and Launch. But we felt like we could really improve on some things so we opted to have the feature come out shortly after launch."
Aside from that though, Kaplan also teased future post-launch content and feature updates that will roll out over the summer. Overwatch is in open beta until the 9th of May. From there, the game will shut down for two weeks and fully launch on the 24th.
KitGuru Says: It is a shame that Overwatch won't be launching with ranked gameplay but hopefully, Blizzard will be fairly quick with the content updates following launch. After all, fresh maps and additions to the character roster will help keep the game fresh for those that bought it.