Rockstar Games is no stranger to lawsuits. Several complaints have emerged against the Grand Theft Auto games over the years with celebrities claiming that their 'likeness' was ripped off. Now, Red Dead Redemption 2 has attracted a legal complaint of its own- this time around from the real-world Pinkerton Consulting & Investigations agency.
In Red Dead Redemption 2, one of the key plot points centers around the Pinkerton Detective Agency. The Pinkertons are referenced throughout the main game and detectives from the agency appear in several big moments. Now, Pinkerton Consulting & Investigations is seeking payment from Rockstar's parent company, Take-Two.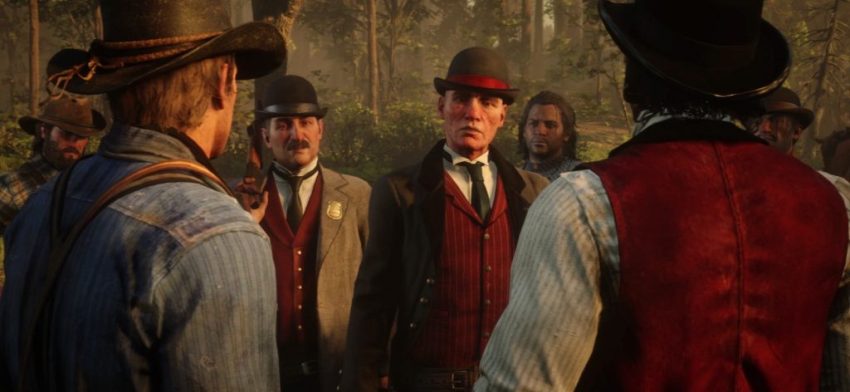 Pinkerton Consulting takes issue with the fact that references within the game could lead players to thinking that the company was involved in Red Dead Redemption 2's development. However, Take-Two is standing firm on the fact that its use of the Pinkertons is protected under the United States' First Amendment.
Take-Two's counter argument states: "Creative works about the American West are permitted as a matter of law to include such real historical events, figures, and businesses". The counter-filing goes on to state that Pinkerton Consulting "cannot use trademark law to own the past and prevent creators from including historical references" in depictions of the American West", adding that "it is an established historical fact that the Pinkerton National Detective Agency played a key role in the history of American law enforcement and the taming of the Wild West".
Take-Two's lawyers then go on to point out all of the other historically accurate events included in Red Dead Redemption 2, including the women's suffrage movement, Native Americans losing land to the US government, the advent of new technologies, the weapons, even the flora and fauna found throughout the world.
KitGuru Says: Red Dead Redemption 2 is a truly impressive game and this counter-filing shows just how much thought went into depicting a realistic version of the Wild West. This lawsuit is still on going, so we'll have to keep an eye out for future updates.