We've seen a number of memory makers begin to announce their own DDR5 memory modules in recent months and today, PNY is joining them. The new PNY Performance DDR5 memory series is launching this year, offering 4800MHz speeds.
With the jump to DDR5, we'll be getting higher-density modules and faster frequency speeds compared to DDR4. For instance, the JEDEC standard speed for DDR4 is 3200MHz, while on DDR5 speeds start at 4800MHz. PNY's Performance DDR5 Memory series will start at 16GB per module, running at 4800MHz.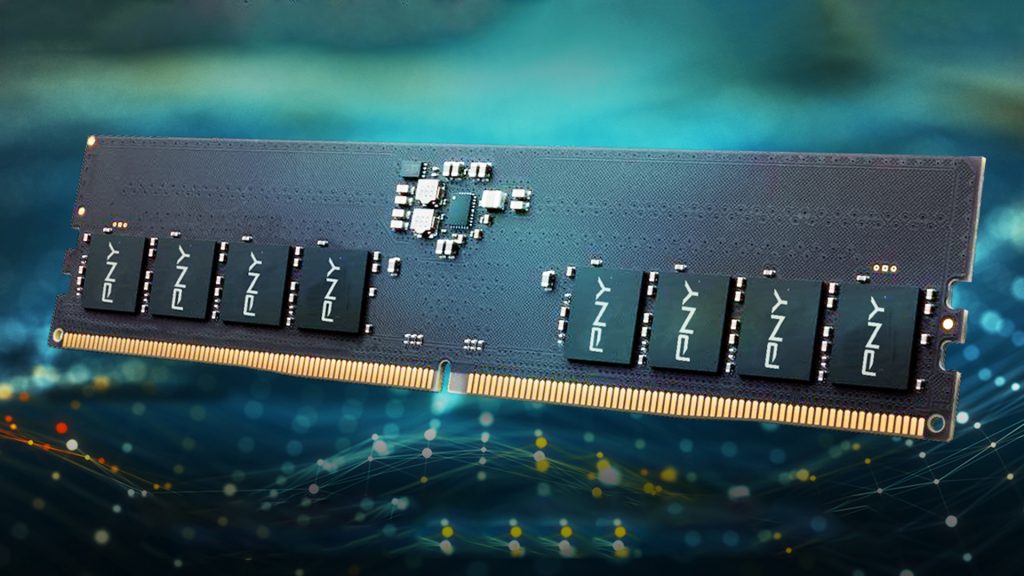 DDR5 memory will be more efficient, operating at 1.1v and featuring on-die ECC support. This means motherboards will no longer have to handle voltage conversion, as it can be handled on the memory module itself, resulting in lower voltage wear and less noise generation. DDR5 memory also includes an on-module Power Management IC, which should lead to better overclocking headroom.
PNY's DDR5 desktop memory will be entering mass production on Q4 2021, just in time for the launch of Intel Alder Lake, which will be the first platform to support the new memory standard.
KitGuru Says: Are any of you planning on upgrading when Alder Lake and DDR5 memory launch later this year?