Pokemon Ruby and Sapphire are getting the re-make treatment, the game is going to come out on the 3DS and will hopefully bring back some old Pokemon fans to the series. Nintendo has had a difficult time with the series in recent years, the DS iterations of the games weren't going down so well and interest in the franchise has shrunk a bit but the company is looking to repeat the success of past remakes with Omega Ruby and Alpha Sapphire.
The classic GBA games will be making a return with a simultaneous world wide release in November although apart from that, we don't really have any other information aside from a really short teaser trailer and the box art: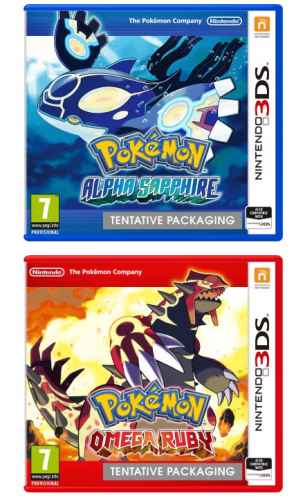 [yframe url='http://www.youtube.com/watch?v=5PGZExHjtKY']
So far there has been two previous remakes, the Gameboy Advanced got Fire Red and Leaf Green, the DS got Soul Silver and Heart Gold and now the 3DS will be moving on to Ruby and Sapphire. The DS remakes specifically managed to shift considerably more units than the other games that came out on that handheld as interest in the franchise has wavered. However, it's starting to make a comeback, X and Y brought back some of the classic creatures we're used to encountering and maybe this year's titles will bring back even more older fans.
KitGuru Says: I'm always looking for a good game to play on my 3DS, I've recently beat Zelda along with Pokemon Y and now I've moved on to Bravely Default. I didn't play much of Ruby and Sapphire when they originally came out but I'll likely be playing a lot of the remake in November. Do you guys still enjoy the Pokemon series? Would you pick up a remade Ruby or Sapphire?
Source: Nintendo Magazine