Aliens: Colonial Marines was a highly anticipated game a couple of years back. It had an amazing E3 demo that fooled press and fans alike with an impressive vertical slice of the game that turned out to be nothing like the final product. As you would imagine, fans were upset after having been mislead on numerous occasions and proceeded to file a lawsuit against Sega and Gearbox Software.
After a while, Gearbox Software was dropped from the lawsuit, while Sega managed to settle for $1.25 million. However, Gearbox CEO, Randy Pitchford, has not been quiet when it comes to his opinion of the lawsuit. Speaking with GamesIndustry International, Pitchford claimed that the suit was "a huge waste of time" and went on to say that fans involved were using "mafia style extortion tactics".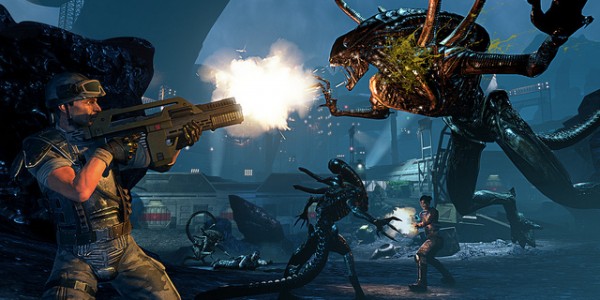 Despite the false advertising and blatant misleading that occurred with Aliens: Colonial Marines, Pitchford is under the impression that 'the market' should judge products and not the legal system: "The market proved it was doing its job perfectly. The market is dispassionate — rewarding what it likes and punishing what it doesn't. There is an objectivity and fairness in the open market's harsh, firm justice."
Discuss on our Facebook page, HERE.
KitGuru Says: Aliens: Colonial Marines was one of the most high-profile disappointments in recent years so it's no wonder fans were mad when it launched. Unfortunately, it seems Gearbox is never going to admit that it did wrong while developing that game.