Sony revealed its plans for Playstation Now at CES in January, the game streaming service will include rental streaming options but it seems Sony might be looking to experiment with rental download options too as an option for one day, seven day and 30 day rentals appeared on titles in the Playstation store.
Sony recently updated the Playstation Network this week and its possible that this little leak was accidentally left behind. Upon investigation, website PSNStores was able to confirm the existence of rental options however, clicking on them didn't actually do anything.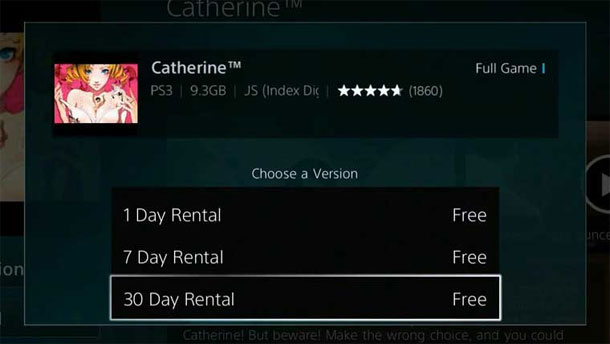 It is also possible that this slip up was meant to be a feature for select Playstation Now testers as the service is currently in closed beta in North America. Maybe Sony will shed some light on what happened at the Game Developers Conference (GDC) next week.
KitGuru Says: With services like Blockbuster gone, Digital game rentals could be handy and could help combat pre-owned game sales. That said, there would need to be a universal price plan in place and it would have to be affordable for it to succeed. Would you guys like to be able to digitally rent titles? How much would you be willing to pay to rent a game for a week?