It has taken the studio a while but Rockstar has finally clarified its stance on modding with Grand Theft Auto V, confirming that you won't be banned for using single-player mods or moved to the cheater pool . This follows several unconfirmed reports of users getting banned from GTA Online after using the FOV mod in single-player.
In a new post on the Rockstar newswire, the studio said: "We have always appreciated the creative efforts of the PC modding community and we still fondly remember the awesome zombie invasion mod and original GTA map mod for GTAIV PC among many other classics. To be clear, the modding policy in our license has not changed and is the same as for GTAIV".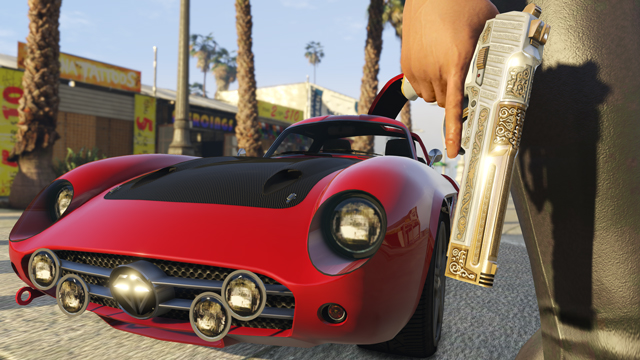 So the modding license has not changed at all, contrary to popular rumor. Last week it was reported that the most recent GTA V patch was breaking mods, according to Rockstar, that was not part of the plan but explained that mods will unintentionally break from time to time after patches:
"Recent updates to GTAV PC had an unintended effect of making unplayable certain single player modifications. This was not intentional, no one has been banned for using single player modifications, and you should not worry about being banned or being relegated to the cheater pool just for using single player PC mods."
Obviously, Rockstar is going to continue to be on the lookout for mods that could mess with GTA Online. Unfortunately, Rockstar does not have reliable customer service, so if the anti-cheat system accidentally catches you out, chances are, you won't get much help.
Discuss on our Facebook page, HERE.
KitGuru Says: Have any of you guys faced problems with GTA Online since launch? Any issues with unfair bans or attempting to get one lifted? While it is all well and good for Rockstar to say it won't intentionally ban users for modding their single player experience, its customer service is going to have to be a bit more helpful to those who mistakenly get caught out.