Devolver Digital has already had one huge game launch this quarter with Fall Guys: Ultimate Knockout and soon, that will be followed up with the launch of Serious Sam 4. The latest game in the Serious Sam series teases up to 100,000 enemies on screen at once, but what sort of hardware will you need to run all of that on PC?
Serious Sam 4 was officially announced for PC and Stadia earlier this year, with a release date set for the 24th of September. With an 80×80 mile map and so many NPCs spawned in at once, this will be a somewhat tough game to run, which is reflected in the recommended PC system requirements.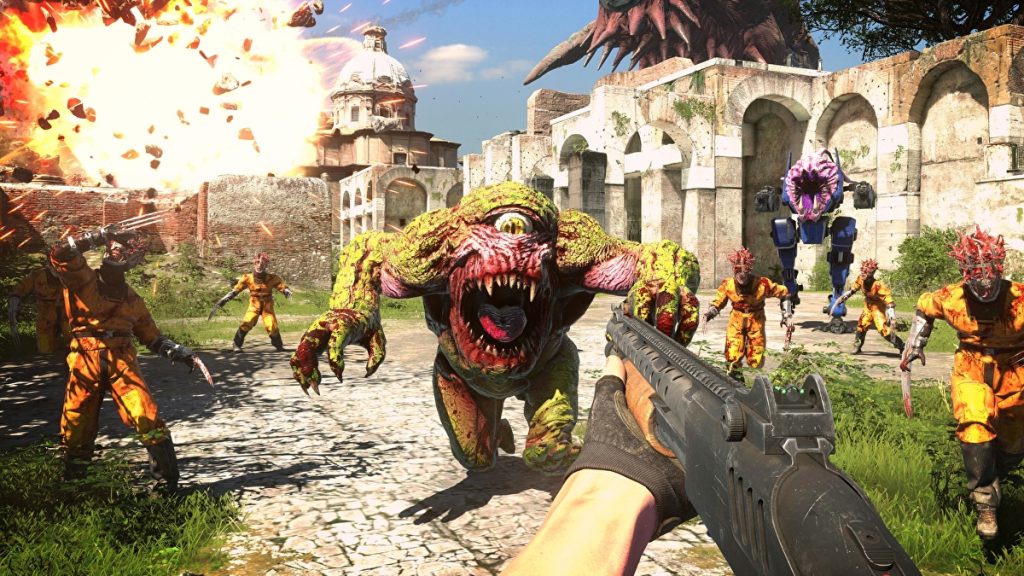 Here are the minimum system requirements:
OS: Windows 10 64-bit
CPU: Quad-core CPU @ 2.5 GHz
Memory: 8GB RAM
GPU: Nvidia GeForce GTX 780/970/1050 or AMD Radeon HD 7950, RX 280 or RX 470
The recommended system requirements are a notable jump:
OS: Windows 10 64-bit
CPU: Octa-core CPU @ 3.3GHz
Memory: 16GB RAM
GPU: Nvidia GeForce GTX 1080 or RTX 2060 or AMD Radeon RX Vega 64 / RX 5700.
The minimum system requirements target 720p resolution and 30 frames per second, while the recommended requirements are likely targeting 1080p or above at 60 frames per second. Graphical APIs include DX11, DX12 and Vulkan.
KitGuru Says: Serious Sam finally returns in non-VR form this month. Are many of you looking forward to picking this one up?