It's that time of year again, the Steam Summer Sale has officially kicked off, and a ton of games are now cheaper than ever. In order to celebrate the occasion, I gathered up the KitGuru news team to put together a list of recommendations, featuring some of our favourite games. 
Crusader Kings II
Ryan Burgess is a name you will have seen popping up on various articles over the last month. Ryan is a big strategy fan, so naturally, he is recommending Crusader Kings II:
"Paradox are the kings (no pun intended) when it comes to Grand Strategy games and Crusader Kings II is their best creation to date. CK2 is one of those games that you can play over and over without ever having the same experience. In one game you might fight the Holy Roman Empire with Ireland and in another you may die of syphilis. Such is the beauty of Crusader Kings 2."
Crusader Kings II is currently 75% off on Steam (£7.49), though there are a number of expansions also available that you may be tempted to pick up.
Rainbow Six Siege
Damien Mason is our resident competitive FPS fan. This year, Damien is pitching Rainbow Six Siege to anyone who perhaps hasn't tried it yet:
"Rainbow Six Siege sunk its hooks in me back in 2015 and simply hasn't let go since. On the surface, the game has three relatively similar objective based PvP modes in which players rotate between attacking and defending, but it's the added depth in its mechanics that helps keep it fresh and intriguing. A hint of destructible terrain, a wide variety of operators that are constantly added to and emphasis on teamwork have led me to spend 1,300 hours of my time within the game, not including menu times. That's 54 days' worth of hours, and I don't regret a single one."
Unfortunately Ubisoft has complicated things with a bunch of different 'editions' for Rainbow Six Siege. The 'starter edition' is the cheapest, but we would actually recommend springing for the standard or advanced edition, as you'll start off with access to more characters without having to grind. The standard, advanced, gold and complete editions are all 50 percent off on Steam right now, hitting price points of £17.49, £19.99, £33.49 and £47.99 respectively.
Prey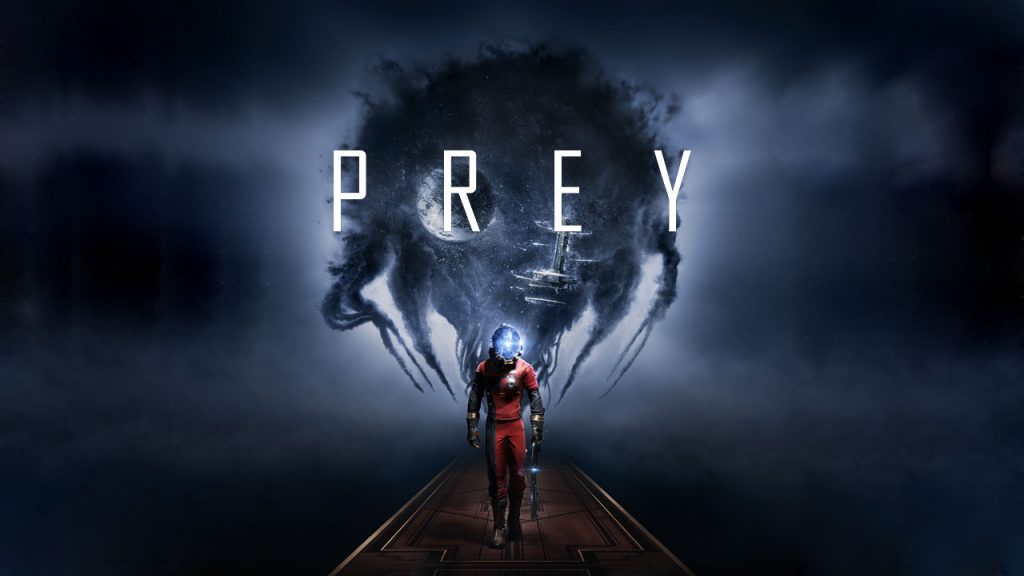 Now we're moving on to my own recommendation- Prey:
"Prey is a game that did not get nearly enough love at launch but after the first half an hour or so, the game really grabbed me in a way that very few do. I couldn't stop playing and ended up putting around 20 hours in over two or three sittings. There is a lot of mystery involved with both the story and world, so I don't want to spoil anything here, but this is a game where creative thinking and exploration really pay off. Arkane Studios' "play your way" mindset is at its best here, and it only gets more fun as you progress and gain access to new tools, upgrades and areas.
At first, Prey plays out a bit like a horror game, but as you start to get to grips with the environment and different tools at your disposal, it becomes less unsettling. That's not to say that you won't be kept on your toes from time to time, but Prey is not a horror game at its core, and those who just played the demo might get the wrong impression on that front."
Prey is currently going for just £9.99 on Steam, which is an absolute bargain in my eyes. It is a game that can be beaten relatively quickly, but you get so much more out of it if you explore and try out all of the different options at your disposal. A recent update also added a New Game+ mode too, so there is a sense of replayability here.
Those are our main recommendations, but I have a few others I'd like to throw into the list:
Kingdom Come: Deliverance– This is an incredibly deep and detailed RPG that is best played on a PC. It is fairly pricey, sitting at £27.99, but there is a huge campaign justifying the price tag.
Hellblade: Senua's Sacrifice– Ninja Theory's big push for triple A quality at a lower price tag. It's not the longest game out there, but if you want a game that you can enjoy in one or two sittings and just focus on the story, then this is it. Hellblade is currently £14.99 on Steam.
XCOM 2– This game is a masterclass in tactical turn-based strategy. I still go back to it fairly regularly despite finishing at launch. For £11.49, this one seems like a no-brainer for strategy fans.
KitGuru Says: That will do it for our recommendations this year. Obviously, everyone has different tastes, so if there is a game out there you'd like to recommend, then feel free to let us know!