It is that time of year again to prepare your wallets for the Steam summer sale, which is apparently just under two weeks away. According to an official Valve post on the Russian social network, VKonatakte, the Steam summer sale will kick off on the 11th of June and will last all of the way until the 20th of June, making for a total of nine days of sales.
The post on the Russian page (translated by Google) said: "Steam Sale starts June 11 at 20:00 Moscow time. June 20 will begin "Sale Encore," which will involve all the companies that participated in the Summer Sale . The very sale ends June 22 at 20:00 Moscow time. The events and other details so far unknown. Also we advise to read our guidance on sales, not to spend all the money in one day."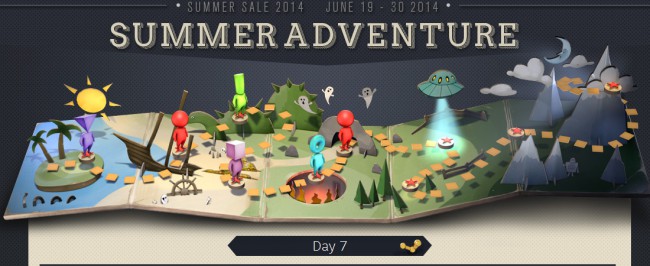 The post was swiftly seen by IGN Russia. The Steam summer sale tends to happen around this time of year so the information appears to be quite accurate. I do wonder what sort of 'meta game' Valve will put in place this time around. During last year's Summer sale, our very own Jon Martindale wrote about Valve's new sale tactics at length. 
Remember to shop around as well, as the Steam sale will lead to competing sales from the likes of Green Man Gaming among other reputable key sellers.
Discuss on our Facebook page, HERE.
KitGuru Says: I already have plenty on my plate at the moment with The Witcher 3 but I imagine I'll end up picking something up in the sale. Are there any games you are planning to buy?