Update: Just a few days ago we got word of a new Xbox One controller, for announcement at E3, likely alongside some new Xbox One bundles for the holiday season this year. While before we only got a small look at an instruction manual image of the controller, we now have a proper leaked image from a retailer in Australia: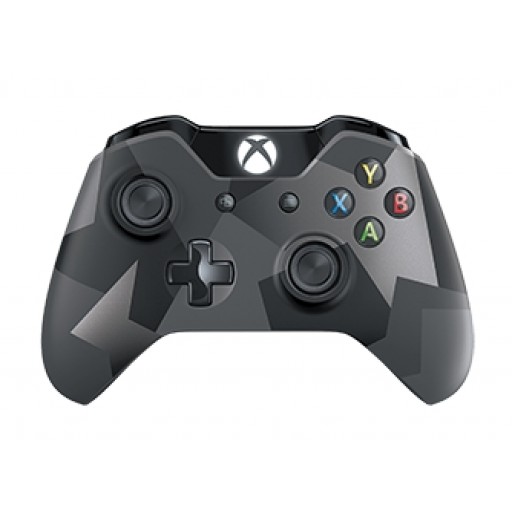 Once again, we can see that on the whole, the controller isn't really changing, aside from the addition of a proper headset input. You can read the original story below:
Original story: It looks like Microsoft has a new Xbox One controller planned for launch next month following its E3 press conference. The design is mostly the same, except for one fundamental difference, the controller will finally have a proper headset port, rather than Microsoft's proprietary connector.
Up until now, the Xbox One controller has not had a standard 3.5mm headphone jack, meaning those that want to use their own gaming headsets with the Xbox One console, need to buy a £20 adapter for the controller's proprietary connector. Microsoft has since opened its eyes and realized that this is a bad idea and is changing it as a result.
Xbox One controller
PlayStation 4 owners won't have encountered this problem, as Sony had the sense to build in proper headset support right from the start. The new feature will only be available on "controllers released after June 2015". This is speculation but we may see Microsoft launch a 1TB version of its console as well, which would come with the improved controller.
Other new features are currently unknown but it would be nice to see Microsoft drop the play and charge kit entirely and just have a rechargeable battery built in to the controller right from the start. Aside from that, the design of the controller is exactly the same.
Discuss on our Facebook page, HERE.
KitGuru Says: As an Xbox One user myself, I have often been frustrated by the lack of headset connector built in to the controller. I actually gave in and bought an adapter last night, just before this leak. Now in the future, Xbox One owners won't have to worry about this issue as long as they get the new controller. Overall, this seems like a smart step from Microsoft.