Earth: Year 2066 has been kicked off of Steam's Early Access programme after being accused of plagiarism, deleting negative feedback and creating fake accounts to talk up the game. The rip off title cost $19.99 on the Steam store which was deemed far too much considering how broken the game was even for an alpha.
The game was developed by Killing Day Studios, a developer with no website or regular web presence. The developer's green-light page was written in broken English and the company seems impossible to get in contact with  leading many to believe that this was just a cash grab.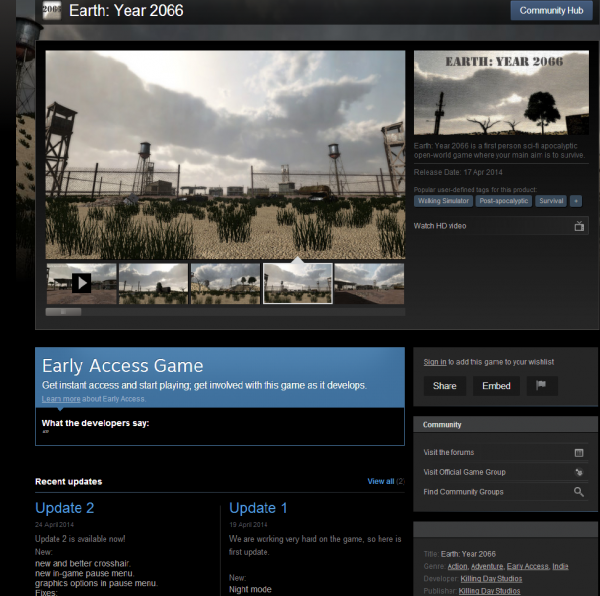 The game launched on the 17th of April last month after being voted for the Steam store through the Green Light programme, something that has been allowing sub-par games on to Steam for a while now. Valve has said that buyers have until Monday the 19th of May to claim their refunds. Valve also said in a statement that: "On Steam, developers make their own decisions about promotion, features, pricing and publication. However, Steam does require honesty from developers in the marketing of their games."
KitGuru Says: This is just an unfortunate sign of things to come. Valve wants to open up its platform to allow all developers to publishers to put its games on Steam, which will likely lead to more cases like this. Do you think Valve should be doing a better job of managing the quality of the games landing on Steam? It seems to be turning in to a bit of a dumping ground for Publishers at the moment.