Former Left 4 Dead developer, Turtle Rock, was mulling over the idea of making its upcoming title, Evolve, a free to play game at one point while still under THQ. The business model was suggested by THQ President, Jason Rubin, but the idea was dropped once 2K purchased the title, that said, Turtle Rock still has an open mind when it comes to the free to play format.
During an interview with Polygon, Evolve Senior Producer, Mike Boccieri, explained that the game isn't going to switch from being a retail game now: "That is not going to change down the track, well, we never say never about almost anything," he said "But that's not anything that we have in the immediate horizon." However, he did allude to the possibility of releasing new Monster's as DLC, much like how you pay for characters in League of Legends:
"I'm sure you have read about the pre-order bonus, which is a monster, right, so you got a sense of where that can go. The possibilities are endless, and I think the core of what people are really excited about are that there's Hunters and monsters, so we are going to play to our strengths."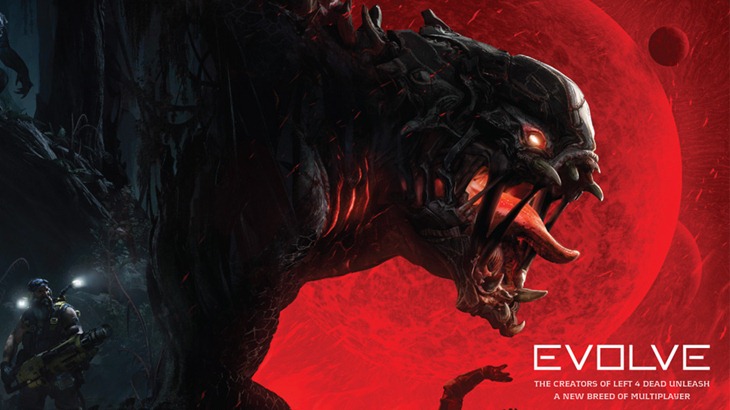 Evolve is due to release later this year, you can check out the trailer here:
[yframe url='http://www.youtube.com/watch?v=zlaPT08Tmxc']
KitGuru Says: After watching the trailer, I can say that I'm pretty excited for this game but if Turtle Rock does decide to release characters as DLC, then hopefully it keeps prices are fair- I'd hate for a decent looking game to be ruined by its DLC. Do you guys think Evolve would have made sense as a free to play title?