Ubisoft's Mario+Rabbids crossover may have been the most pleasant surprise of the year. In the months leading up to its announcement at E3, leaks and rumours didn't exactly paint the game in the best light. However, once it was finally shown in action, it didn't take long for people to get on board. This has shown in the game's sales numbers, as Mario+Rabbids Kingdom Battle is the best-selling third-party game on the Nintendo Switch.
According to Chart-Track here in the UK as well as NPD over in the US, physical sales of Ubisoft's Mario-crossover have beat out all other third-party physical games on the Switch. This includes launch hits like Super Bomberman R and newer releases like Lego Worlds.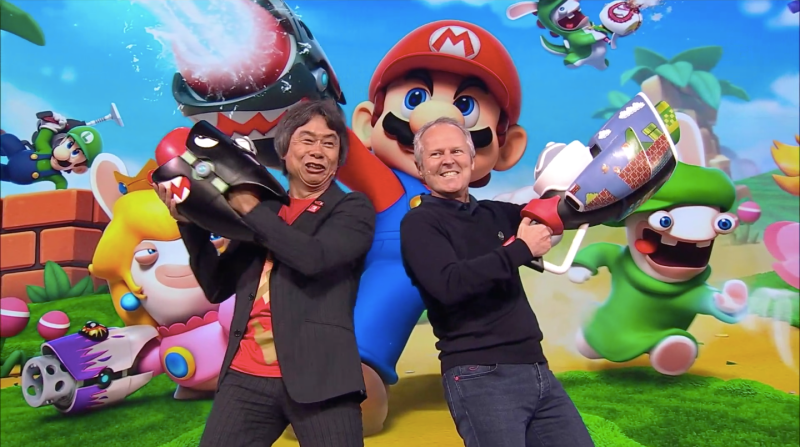 As Eurogamer points out though, that doesn't mean Mario+Rabbids won't also eventually outsell at least one of Nintendo's first-party exclusives. Right now on Nintendo's release roster, the publisher has launched Zelda: Breath of the Wild, ARMS, Splatoon 2, Mario Kart Deluxe 8 and 1-2 Switch. We don't have hard numbers but in the long run, Ubisoft may manage to outpace a couple of those games.
KitGuru Says: Mario+Rabbids Kingdom Battle has been one of my biggest surprises of the year for sure. When I first heard about the game through leaks, I essentially wrote it off but at E3, Ubisoft did a really good job of showing the game and really selling the concept. I know a few of our readers have already picked up the Nintendo Switch, but have many of you tried out Mario+Rabbids? What did you think of the game?