This week, it came to light that indie studio Digital Homicide had been granted a subpoena order against Valve in order to obtain the identities of 100 Steam users in order to file an $18 million lawsuit against them over "personal injury" caused by those speaking negatively about the studio and its games. It turns out that Valve isn't a big supporter of this and has instead decided to boot the Studio from Steam entirely.
Digital Homicide is pretty famous for its hostile attitude towards both journalists and Steam users alike, particularly those that criticise the studio's games and business practices. In order to obtain the subpoena, DH developer, James Romine, presented the court with screenshots of Steam users talking negatively about games and accusing the studio of stealing assets.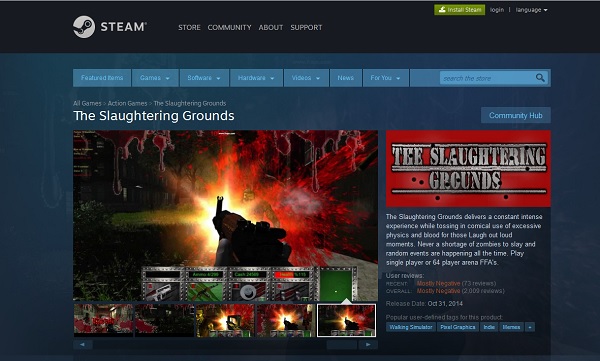 Digital Homicide had 18 games on Steam prior to Valve stepping in, all of which have now been removed. Valve gave a statement to the press explaining its decision: "Valve has stopped doing business with Digital Homicide for being hostile to Steam customers."
This isn't the first high-profile lawsuit Digital Homicide has filed, the studio has been trying to sue journalist Jim Sterling for $15 million for some time now. However, we haven't had much of a progress update on that front for a while.
KitGuru Says: It is situations like this that show why Valve should perhaps play a bigger role when it comes to Steam curation. Sure, review systems and Steam Curators can help warn people away from bad games but there are still numerous shifty developers doing business on Steam right under Valve's nose.