Earlier this year, it was announced that WildStar would be ditching the subscription model in favour of going free to play, in hopes that this would bring a surge of new players and keep the game alive. The switch to free to play is due to happen 'this fall' but some can test out the changes early as the FTP closed beta has launched.
Carbine Studios, along with publisher NCSoft, have announced the closed beta. All current subscribers are already able to access the closed beta but those who aren't can sign up for a beta key, HERE.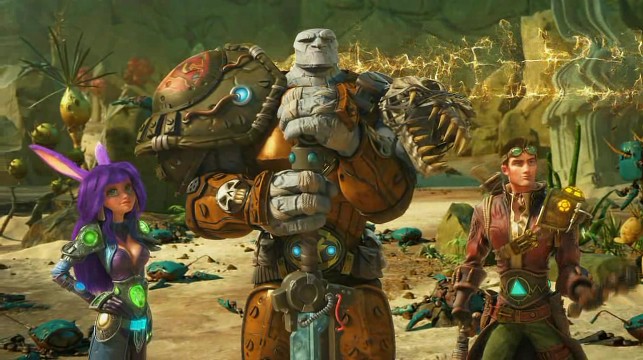 New features and content heading to WildStar with the free to play update (via: Gamespot) include:
The Alpha Sanctum: 

A new instance that "brings players into WildStar's world storyline much earlier in the game than ever before."

Madame Fay's Fortunes: 

A randomized reward system that can "turn a tiny investment into big, big shinies."

New character introduction: 

The character creation system has been updated, and players can choose where they wish to start in WildStar based on their past experience with MMO games.

Loyalty program: 

Players who have invested money into the game either through subscription payments, redeeming in-game C.R.E.D.D., or purchasing MTX items will now earn points in WildStar's Loyalty Program. Points can be used to access additional gear, items, pets, mounts, and more.
Feedback obtained through the course of the closed beta period will be taken in to consideration by Carbine Studios, ahead of WildStar's free to play launch on Steam this year. An exact release date has yet to be announced but it is due to take place within the next few months.
Discuss on our Facebook page, HERE.
KitGuru Says: MMO titles aren't quite as popular as they used to be, even World of Warcraft saw a pretty big subscriber loss this year, with its sub count hitting its lowest point since launch. It seems that going free to play will be the best move for WildStar but there is still no guarantee that the game will succeed. Did any of you play WildStar at launch? will you give it a go once it becomes free to play?