Sony's PlayStation 5 launched in November 2020, right in the middle of a global pandemic. This has had a huge impact on the industry as a whole – particularly when it comes to hardware. As such, it is impressive to see that despite everything, Sony has now officially sold more than 20 million units.
As reported by Gamesindustry.biz, Veronica Rogers, the SVP and Head of Global Sales and Business Operations at Sony Interactive Entertainment announced that "We are thrilled to share that Sony Interactive Entertainment (SIE) has sold more than 20 million PlayStation 5 consoles globally."
Adding to this, Rogers said "Since PS5's launch, our teams have worked tirelessly to deliver a truly next-gen gaming console that has won the world over and we want to take this time to thank the fans for their support. Your passion for the PlayStation brand is what drives us and what inspires us to innovate new technology, engineer the future of gaming, and continue creating the best place to play."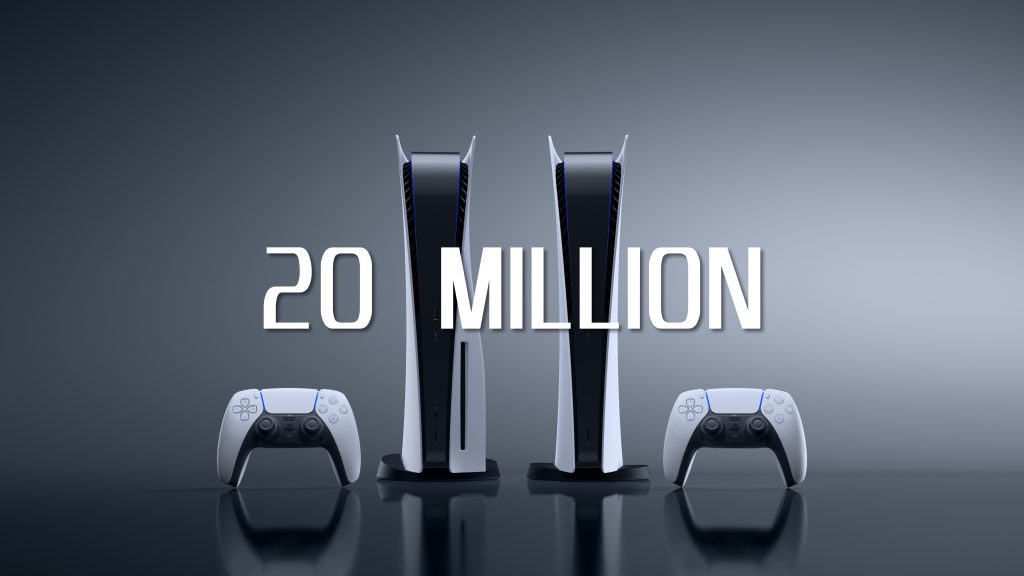 The Sony representative later addressed fans who have yet to get their hands on the much-desired console, saying "please know that we are planning on a significant ramp-up in PS5 production this year and we are working endlessly to make sure that PlayStation 5 is available for everyone who wants one."
The console manufacturer recently revealed that while the PS5 is trending under the PS4 when it comes to console sales during equivalent periods, they expect to see the system finally catch up and surpass the PS4 by the console's 4th year on the market.
While many fans are undoubtedly frustrated at the fact that PS5 systems are so hard to find, it is encouraging to see that despite all the supply issues, more than 20 million have been manufactured and sold. Hopefully Sony does manage to ramp up production as fast as possible.
Discuss on our Facebook page HERE.
KitGuru says: What do you think of this figure? Is it impressive considering the circumstances? Have you managed to get your hands on a PS5? Let us know down below.