One of the biggest mysteries in the video games industry this year has pertained to the truth behind the horror game Abandoned. Developed by Blue Box Studios, this seemingly innocuous indie horror title has sparked a great deal of rumours and speculation due to its potential connections to Hideo Kojima. The studio has now published a new teaser further fuelling the speculation.
The official Blue Box Studios account recently published a new post on Twitter saying "Are you ready? We are!" alongside an image with the game's logo advertising the upcoming "real time experience" for PS5. In the background of the same image is a blurred photo of what appears to be someone wearing an eye patch on their left eye.
Despite the blurriness, fans managed to notice a new connection to Hideo Kojima, as the character appears to share similar features to Solidus Snake of the Metal Gear Solid franchise (which was created by Kojima). Whether further proof of a connection to Kojima, or simply confirmation bias, the evidence seemingly continues to pile up in favour of Abandoned being a secret Kojima project.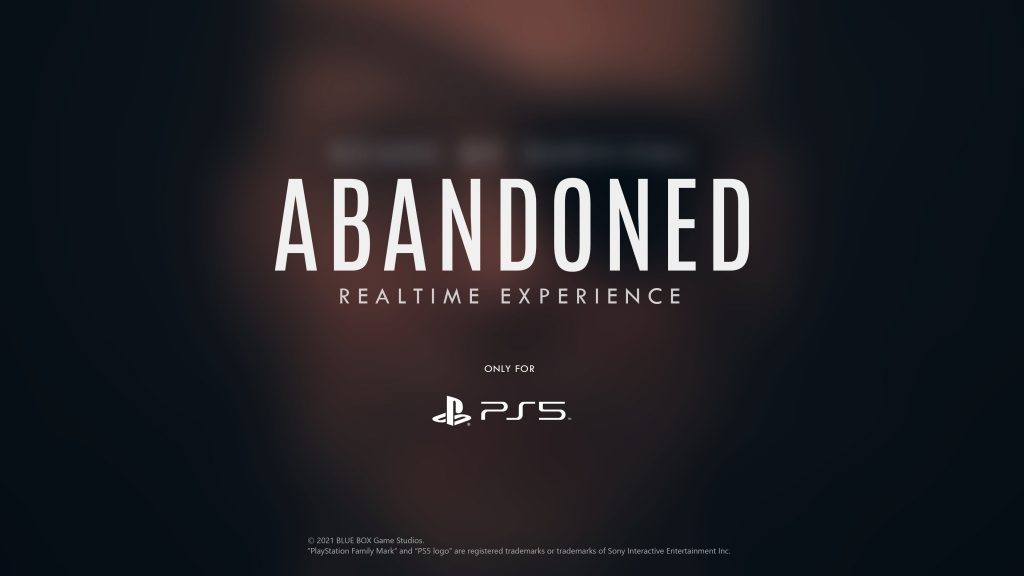 Ever since the first reveal of Abandoned, players have noted many 'connections' to Kojima: be it the name of the studio's founder (Hasan Kahraman) translating to Kojima's name; strategically placed iconography within the limited teasers released so far, and a dozen more tenuous connections.
What all of this means, no one knows. However with the "real time experience" being available for preload on the 29th of July, hopefully questions will be answered soon.
Discuss on our Facebook page HERE.
KitGuru says: What do you think of the Blue Box conspiracy? Do you believe it? Will you be disappointed if it turns out to not be Kojima related? Let us know down below.