Though it may be hard to believe, Skyrim is once again being released for a new generation of systems. Dubbed the 'Anniversary Edition' the game will release with a significant amount of brand new content. Bethesda has now detailed exactly what this new content will be.
Bethesda Game Studios took to their blog to say "We have several brand new creations arriving with the release of Skyrim Anniversary Edition, and this article summarizes [13] of them. All creations, both old and new, are scattered across the lands of Skyrim – seek these out yourself or wait until you run into them during your other travels. Prepare for a journey or allow yourself to be surprised, it's up to you!"
With that, the list of new additions coming with Skyrim: Anniversary Edition includes:
Redguard Elite Armaments

Staves

Nchuanthumz: Dwarven Home

Goldbrand

Farming

Bittercup

Necromantic Grimoire

The Contest

Bow of Shadows

Bloodchill Manor

Headman's Cleaver

Fearsome Fists

Gallows Hall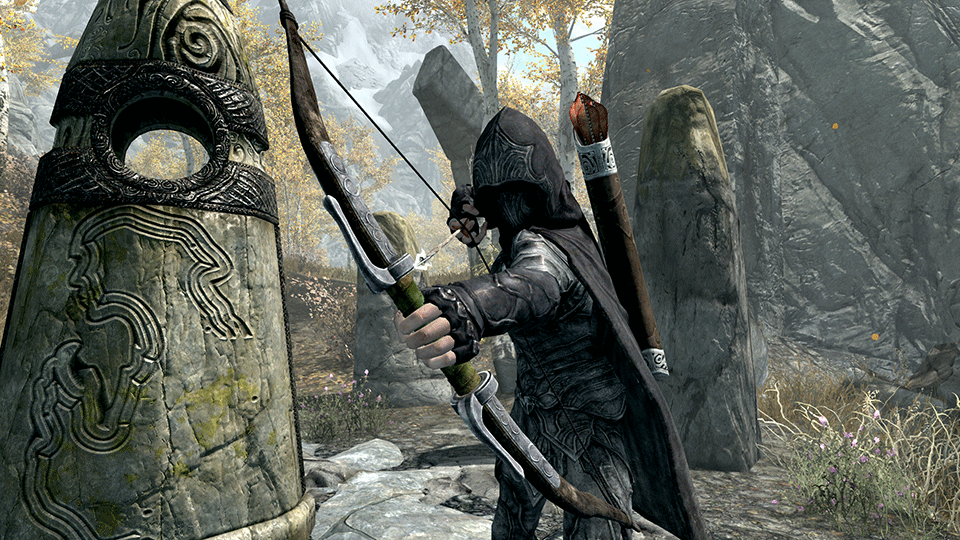 These additions run the gamut from new weapons, apparel and houses to whole new quests and even gameplay altering mechanics. One of the more interesting weapons is the Bow of Shadows, which lets you turn invisible and boosts your speed, making a bow-focused build even more exciting.
One of the bigger additions however is the inclusion of farming which allows you to "Build, upgrade and manage your own farmstead in the heart of Whiterun. Elect a steward to oversee its day-to-day operation and purchase upgrades such as animal pens, windmills, apiaries and stables. Whether it's building a commercial empire, growing crops or working with animals, there are no shortage of gameplay options here."
Skyrim has seen many new and improved releases ever since the launch of the RPG a decade ago, however it seems as though this Anniversary Edition may be the first re-release to add a significant amount of new content – hopefully making the game feel fresh once again. The full list of details can be found HERE and HERE.
KitGuru says: What do you think of these additions? Will you repurchase Skyrim? What do you want to see from The Elder Scrolls 6? Let us know down below.