Tesla cars are known for offering many superfluous tech-focused features including customisable horns, voice commands, and a Wikipedia-page-long list of easter eggs. One of these bonus features includes the ability to play a few games on the built-in screen. In the future however, Teslas will have access to thousands of games.
Currently, Tesla's inbuilt system is able to play a short and select number of games including Cuphead, Stardew Valley, Missile Command, and Sonic the Hedgehog. Thanks to their Zen+ APUs and Navi 23 GPUs, the infotainment systems in Tesla's latest cars can certainly handle heavier games than what is currently being thrown at them.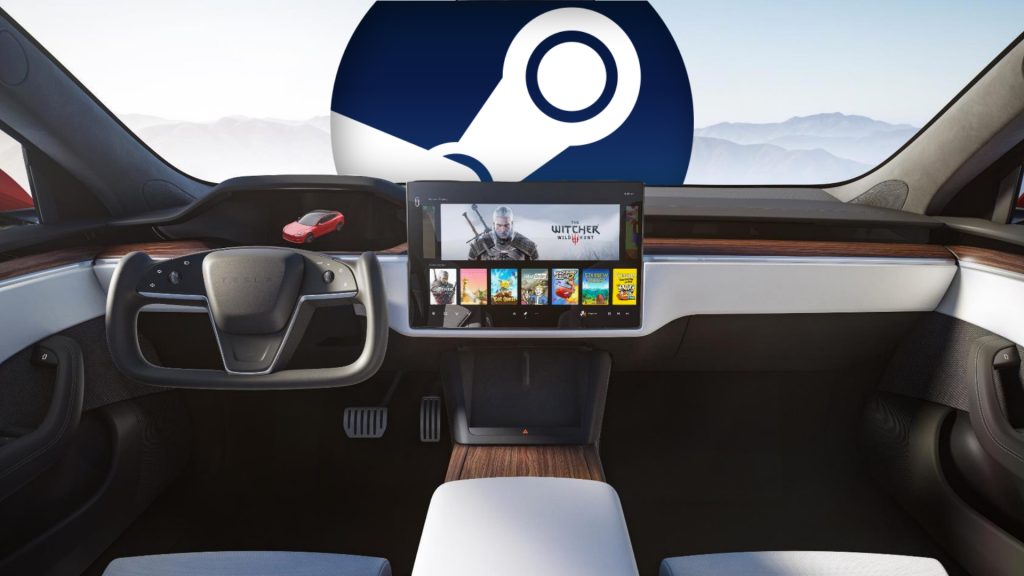 In the future, you will be able to play all manner of games – and will even be able to see if a Tesla can run Crysis – as Elon Musk has claimed that "We're working through the general case of making Steam games work on a Tesla vs specific titles. Former is obviously where we should be long-term". One respondent then asked "Is Cyberpunk on Cybertruck a guarantee? Or is it a wish long-term" to which Musk simply responded with the '100%' emoji.
The ability to play games on an in-built central display has already proven to be controversial with lawmakers. It will therefore be interesting to see whether Tesla will be allowed and able to add Steam to their cars – and just how well various games run on the hardware.
Discuss on our Facebook page HERE.
KitGuru says: What's your opinion on Tesla? What about Musk himself? Would you like to see Steam come to Teslas (and other cars)? Let us know down below.