While Sony has had a share/create button on PlayStation ever since 2013, the console manufacturer failed to offer a quick and easy way to extract any images or videos taken on the system. This is finally changing – at least for PS5.
As reported by WhatIfGaming, Sony now allows you to "automatically upload your latest screenshots and video clips [from your PS5], and view them on the PlayStation App" on your smartphone.
This is a massive feature as until now, the only way to upload the pictures and videos was through a social media platform. This meant that the primary way to send the clips to yourself would be to publish them privately, then go onto Facebook or Twitter and download them onto your phone.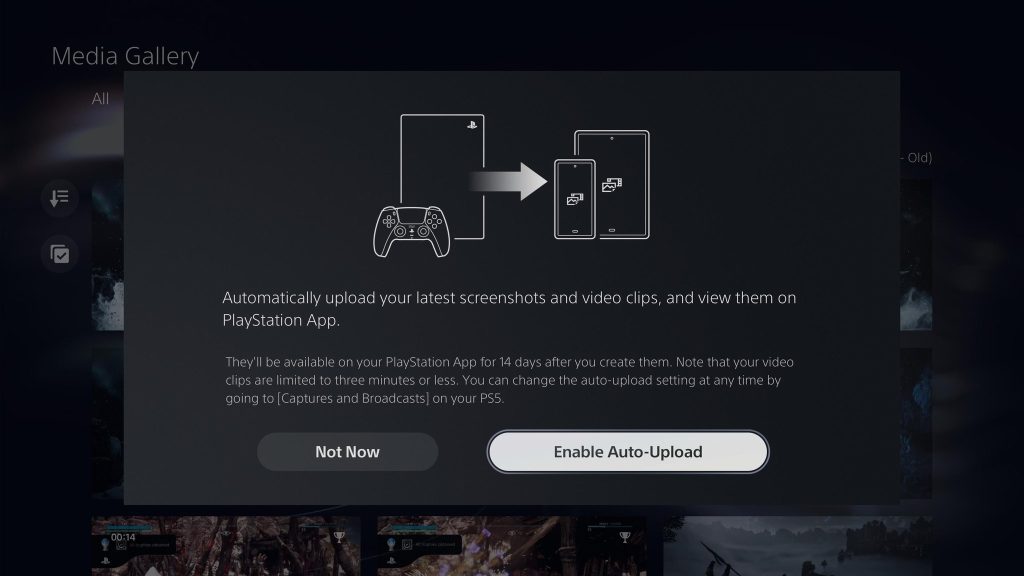 All of this effort and friction has now been removed entirely, making it so much easier to download your photomode screenshots and clutch clips; letting you do with the media as you please, be it setting a new wallpaper or editing a video.
While it is unfortunate that this is only available for PS5 users, it is an exciting feature that those yet to upgrade can look forward to when they finally do (though to be honest, this feature should be on PS4 also). Regardless, it is good to see Sony finally add the feature in any capacity.
Discuss on our Facebook page HERE.
KitGuru says: Are you excited for this feature? Do you use photo mode? Would you like to see the feature come to PS4? Let us know down below.