While some of us have no problem navigating and customizing the Windows Start menu in Windows 8, there are a few who just cannot get to grips with it, or hate the changes that it brought. Seeing as things are not going to change all that much with Windows 10, Stardock are releasing a version of their Start8 Start menu replacement for Windows 10, calling it Start10.
This software will replace the current start menu in Windows 10 and allow you to customise it, in styles resembling Windows 7, or an enhanced Windows 10 skin. Stardock founder and CEO Brad Wardell said, "The basic problem Microsoft faces is that they want their Start menu to be usable by both desktop users via a mouse as well as via touch. As a result, they give up a lot of the usability for people who are trying to do serious desktop work."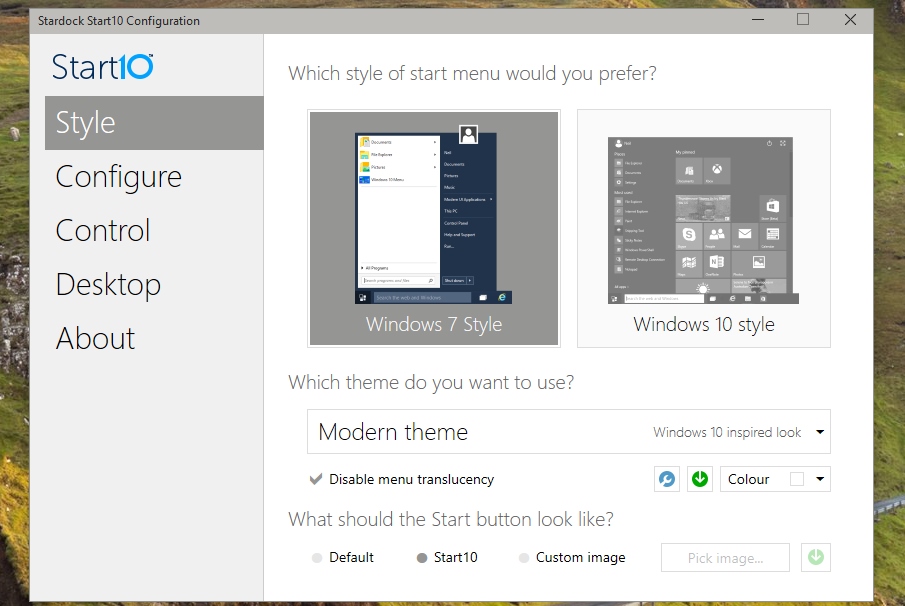 While having a start menu replacement was almost a requirement for some when using Windows 8, Windows 10 brings back a lot of the Start menu functionality, so it remains to be seen how well a replacement program like Start10 will actually do when Windows 10 is released.
Brad goes on to say that, while he doesn't think that Microsoft have gone far enough with the Start menu in Windows 10, he is looking forward to a lot of the work that has been done under the hood. "Windows 10 is much better at utilizing your CPU cores than previous versions of Windows…for a lot of users, Windows 10 will "magically" allow your devices to have much better battery life"
He also mentioned that the company has further plans for other Windows applications and "all the DirectX 12 stuff we've got going", so maybe we will soon see another game in the Galactic Civilizations series. A beta for Start 10 has been released for Stardock customers who own the Windows customisation, Object Desktop suite ($49.99) and it will later be made available for $4.99 as standalone software.
Discuss on our Facebook page, HERE.
KitGuru Says: While I quite like the consistency of the Windows 8 and 10 start menu across different devices, I know that some people have trouble using it, with some not even knowing that you can just type and it will find what you need. If this is what these people need to use Windows 10, then I'm all for it. What do you think of this Start replacement?