In a pretty exciting rumor today there have been claims that the new DirectX standard coming with Windows 10, could allow you to use graphics card from both AMD and NVIDIA. The so called, Explicit Asynchronous Multi-GPU capabilities could bring all of the GPU power in a system into a pool so that all GPUs can then work together on each frame.
Toms Hardware, who sourced this information say that "A source with knowledge of the matter gave us some early information about an "unspoken API,"" This is presumed to be DirectX12. They continue, "If you like Nvidia's GeForce Experience software and 3D Vision, but you want to use AMD's TrueAudio and FreeSync, chances are you'll be able to do that when DirectX 12 comes around."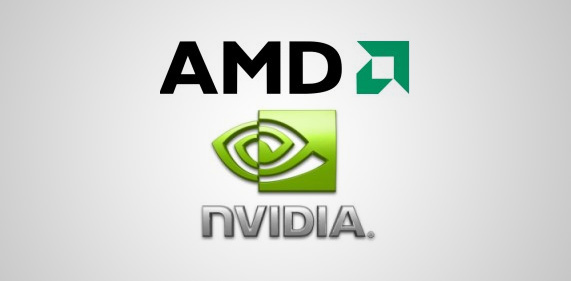 Of course if this rumor is correct, this is great news for us gamers, we would no longer have to decide between which graphics chip we want to stick with. If AMD cards are the best value for money we can buy one of them, then in a few months we can just slot in a new top of the line NVIDIA card as well.
This is something that has been tried previously to some extent on a few motherboards, for instance the MSI Fuzion Technology range has supported graphics cards from different manufacturers on the same board. The system that DirectX12 is using however, could even replace proprietary NVIDIA SLI and ATI Crossfire multi card systems, as they simply would no longer be required. It could also allow totally different generations of cards to be used together, something that SLI does not allow.
Discuss on our Facebook page, HERE.
KitGuru Says: This could be a massive deal if it is indeed true and isn't too hard for developers to implement. Having said that I can imagine that neither AMD nor NVIDIA are going to like this. The thought of their cards being used along side the competition doesn't sound like something either company would like. What do you think of this rumor?
Image Source: eteknix