Minecon 2015 kicked off today so the news has pretty much been dominated by future Minecraft related happenings. Today we got our first look at TellTale's Minecraft: Story Mode and now we've learned that when Windows 10 launches at the end of this month, it will do so with its own version of Minecraft.
Apparently Minecraft: Windows Edition is still in beta and those that already own the game on the PC will have access to it for free. Everyone else will have to pay $10, although we don't know what that will equate to in other territories like the UK. The game will offer the exact same mechanics as the old one alongside the creative and survival game modes.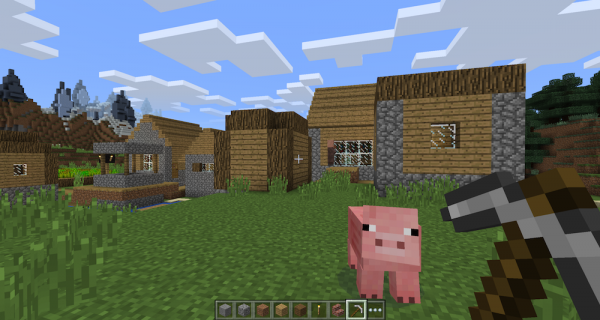 Honestly, at first glance there doesn't really appear to be anything new, although controller users will now be able to switch between mouse/keyboard and a gamepad. There will also be Xbox app integration so you can take screenshots or record with the Game DVR feature.
Microsoft will be making changes based on player feedback. Right now there is no word on if this will break mod compatibility or if Windows Edition players will be able to join the same servers as those playing on the regular version of the game, although I expect we'll find out soon. You can find the full announcement from Mojang, HERE. 
Discuss on our Facebook page, HERE.
KitGuru Says: Some people suspected that Microsoft might pull something like this leading up to the launch of Windows 10. Maybe the new version will squeeze some more sales out of the game, although I'm pretty sure most people who want to play the game already own it at this point.