Following years of security leaks, the world and its dog have decided it's time we ditched Adobe's Flash web standard for good, but we can't just take it out back and shoot it, it needs to be a slow, painful goodbye. That's been happening for a while now, but Chrome is looking to finish with a lethal injection by the end of the year, effectively killing it for good.
Although Flash was once the darling of the online world, with millions of animations, videos and games built in the clever system, as the years have gone on, it's become clear how insecure it is as a platform. It's lead to many a virus being installed on someone's systems and saw the growth of infuriatingly overblown websites built entirely in Flash.
So for sometime now support for the once favoured standard has been dropping and Google is looking to continue that trend over the next few months. With the next Chrome 53 update, it will automatically block non-visible flash content, which does away with tracking and other cookies built in Flash.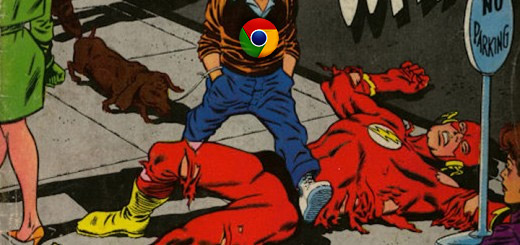 Source: DC Comics
When Chrome 55 hits in December though, that's when things will really change. It will basically eliminate any background Flash elements altogether. The reason Google is giving everyone the heads up about it now, is so that site owners which use Flash in the background for analytical purposes have a few months to move over to HTML5 instead.
As Ars points out, Chrome is following along in the footsteps of others, like Firefox 48, which introduced similar measures in the last week.
The only Flash that will be allowed in the future, will be some sites that are entirely built in it, so that there is legacy support for their content.
Discuss on our Facebook page, HERE.
KitGuru Says: As a farewell to Flash, here's one of my all-time favourite artists from that medium, Adam Phillips, otherwise known as Chluaid, the creator of the Brackenwood series. He's back doing nature documentaries on some of the weird and wonderful creatures from that world. Here's the latest:
[yframe url='http://www.youtube.com/watch?v=JhJPd_AMOy4′]