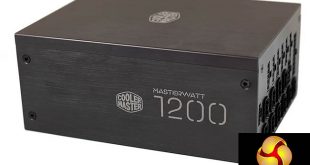 Today we are analysing the new Cooler Master MasterWatt Maker 1200, a power supply firmly targeting the wealthy enthusiast audience with sizeable disposal income. Available as a 'Golden Product' not available to the channel, it can be purchased for an eye popping 399 euros direct from the Cooler Master store. It is a pure modular design featuring a brushed aluminium exterior, Titanium class efficiency, a Bluetooth dongle and it ships with a bunch of other features. Read on for the full review…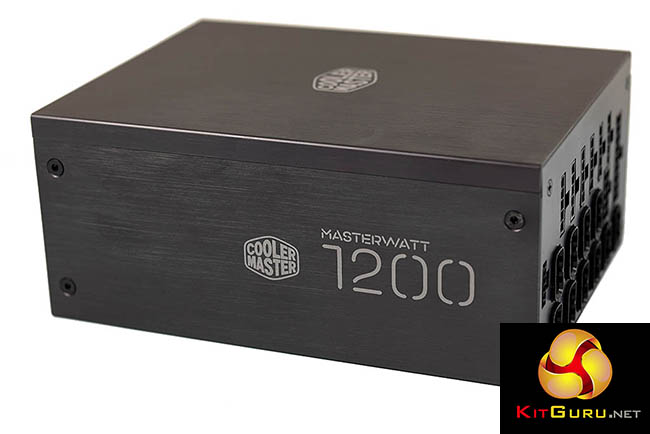 Right now, the MasterWatt Maker 1200 watt model is the only unit in this prestigious flagship family, but Cooler Master have plans to release a 1500 watt model, at a later date.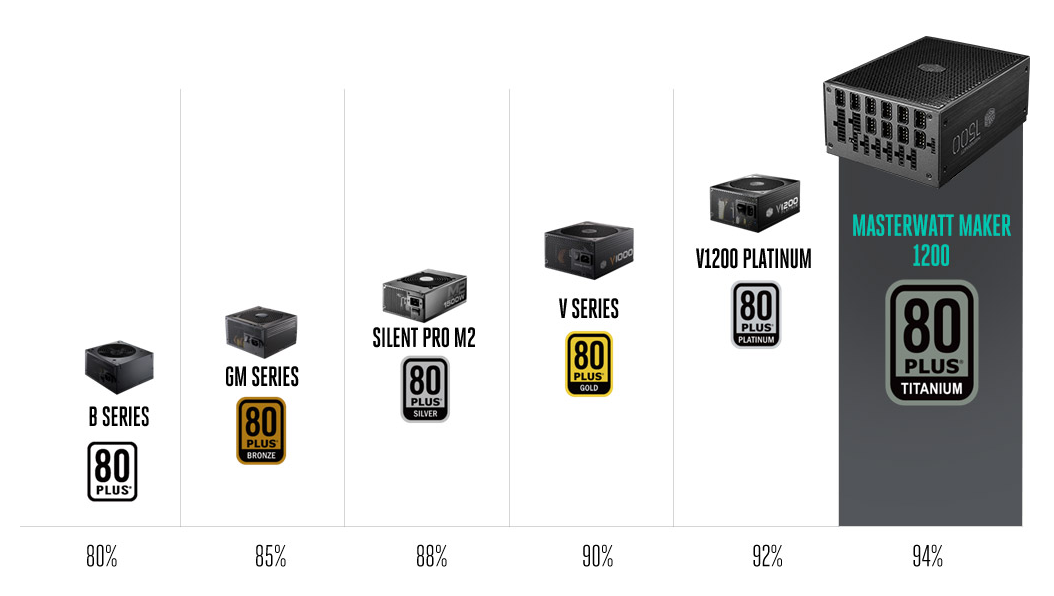 For those interested in OEM partners, Cooler Master are working with Enhance on the release of this product. This is not what we would consider a 'typical' Enhance mid range design. They are pushing their technical skills to the limit with a feature set targeting flagship models from leading manufacturers.
This power supply can be monitored and even somewhat controlled from a mobile device over BlueTooth 3.0. We have never seen a power supply which features BlueTooth support before, so this already makes it an interesting proposition.
Feature Overview:
80 Plus Titanium Efficiency up to 94%
Display and Control live power statistics
Power Form Correction: Active PFC
Mobile remote control
Silencio FP 135mm PWM fan with 70,000 hour life expectancy
7 year warranty