The Federal Bureau of Investigation (FBI) in the US, has charged four individuals with hacking into gaming companies like Microsoft, Epic Games and Zombie Studios, as well as the US army, and stealing trade secrets about unreleased software, financial information and other confidential data.
The quartet of young men involved stand accused of conspiracy to commit computer fraud, copyright infringement, wire fraud, mail fraud, identity theft and theft of trade secrets, putting them in not too rosy a situation. So far two of the individuals, 28 year old Sanadodeh Nesheiwat of New Jersey and 22 year old David Pokora from Ontario, have pleased guilty to the charges. However Nathan Leroux, 20 from Maryland and 18 year old Austin Alcala from Indiana have pleaded not guilty.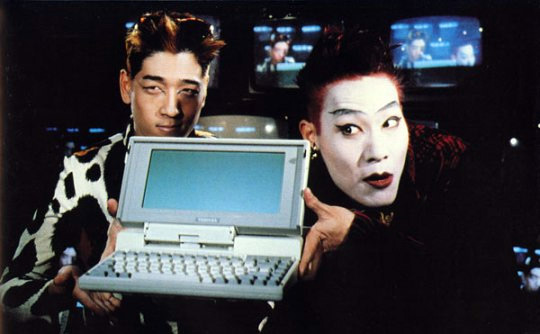 Has anyone thought to question Razor and Blade?
Allegedly, the group hacked into the listed companies and was able to copy information on unreleased hardware and software like the Xbox One, CoD: Modern Warfare 3 and more. They also stand accused of hacking into US army computers and copying software used to train military helicopter pilots, according to the court documents (via Kotaku).
However there are still suspects that are wanted for questioning and remain at large. "Person A," supposedly provided Pokora with login credentials for Epic's servers back in 2011, which allowed him to download an unfinished copy of Gears of War 3, almost eight months before its release. That same person allegedly used stolen log-in details for Valve's internal systems, in order to gain unauthorised access to a Modern Warfare 3 beta several months before the game's release.
It all gets a little more serious though, when you consider that Pokora and two other named individuals, also orchestrated a physical theft of Xbox One development kits from Microsoft's HQ in September 2013. The thieves gained access to the building using hacked Microsoft credentials.
Ultimately the group stands accused of stealing or attempting to steal upwards of $100 million worth of physical and intellectual property.
Discuss on our Facebook page, HERE.
KitGuru Says: Something tells me these guys are going to get the book thrown at them.