With continued reveals of more government spying no matter where you are in the world, many organisations have been clamouring for software that makes our communications so obfuscated through encryption and other measures, that it becomes a waste of time to try and decipher even the most banal conversations. One such application is Signal, which released a new version on iOS this week, effectively encrypting both voice calls and text messages for Apple hardware users.
Although there are other options for those wanting to secretively communicate with one another, as TechCrunch points out, Signal is one of the few apps that's given the thumbs up by the American Civil Liberties Union and also hits every mark on the Electronic Frontier Foundation's chart of message safety. That means that not only are messages encrypted in transit, but they are also encrypted so the provider can't read them and the code is regularly checked by outside sources to confirm that it's secure.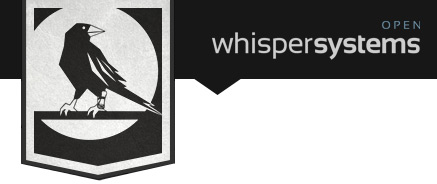 One of the biggest selling points of Signal though is that it's made by a non-profit collective called Riddle Quiet Ventures, otherwise known as WhisperSystems, which is a team of developers that works with a collaborative group of open source proponents to develop privacy enhancing software, some of which was recently incorporated into WhatsApp's code. Signal is just one piece of the puzzle it's building.
"Together, we're working to advance the state of the art for secure communication, while simultaneously making it easy for everyone to use," reads the group's site.
Currently Signal is only available on the App Store, but it has Red Phone and TextSecure counterparts on Android which perform the same function. There are also plans to bring Signal to Android in the future, unifying the two additional applications.
KitGuru Says: As soon as this hits Android I'll give it a shot. It will be interesting to see how many others I can convince to do so though.