While my team works away on Kaby Lake processor and motherboard reviews for publication in early 2017 I thought it would be a good idea to run another mega NEW YEAR competition – and what better way to start the year than to help 4 loyal readers build a new system? Based on feedback we know many KitGuru readers are still rocking 2500k and 2600k systems, so these will help kick start a system upgrade!

While our previous £3,000 PC component competition (HERE) was very popular, many loyal readers of the main KitGuru website were annoyed that it was so intrinsically tied into our Facebook page. Yes, we do understand that not everyone enjoys the social media side of things – so this one is for you!
We have a total of four processors to give away by 10th January 2017 …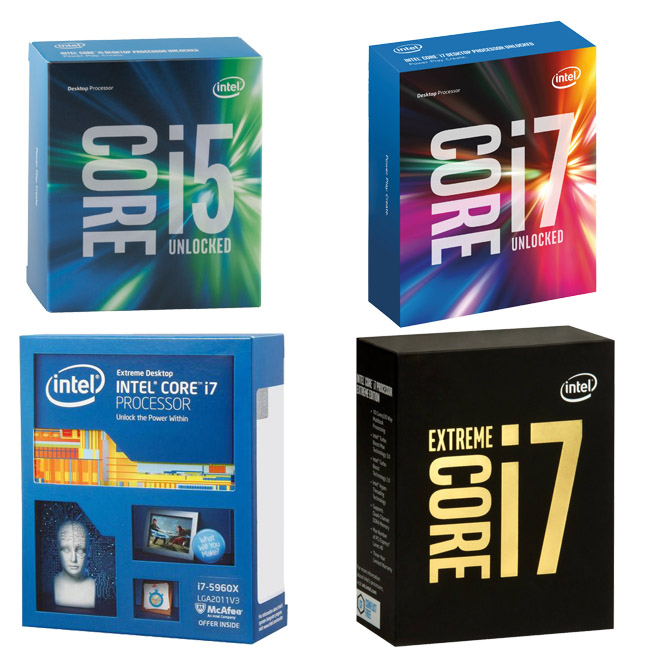 … An Intel 6950x, 5960x, 6700k and 6600k.

Missed our reviews of these processors?
Intel Core i7 6950X Broadwell-E (10 core) KITGURU review HERE.
Intel Core i7 5960X Haswell-E (8 core) KITGURU review HERE.
Intel Core i7 6700k and i5 6600k Skylake KITGURU review HERE.
Yes, an Intel 6950X, 5960X, 6700k and 6600k CPU up for grabs – so we have not one but four readers with the chance to win one of these mega processors. The competition is open worldwide, and we will cover the cost of shipping – however any custom or import duties are completely your responsibility so check before entering. The processors will be shipped from the United Kingdom, so anyone residing within the European Union will be exempt from any customs charges.
Entering is simple:
Click THIS LINK to enter via email. If your browser is blocking the code (or you don't have a default email client set up) then just email us at [email protected] with subject line
'Intel KitGuru New Year Competition'

and tell us which processor you are interested in winning. But hang fire on hitting the send button because ….

We want you to answer this relatively simple question in your email when you enter

How much L3 cache is on the Intel Core i7 6700k processor? If you need help then visit this page for an answer
The competition ends at 00.00 on January 10th 2017 – and each processor will have its own lucky draw, and a subsequent winner selected from the list. Winners will be contacted via email to get shipping details and announced within 5 days of the competition close date (we will have a lot of entries to sort through). All decisions made by KitGuru staff are final. The competition is open WORLDWIDE (the winner will be responsible for any customs and import fees as well as any unforseen additional delivery charges beyond the control of KitGuru and its partners).
Please note that KitGuru will use your email address for future mailing lists. You can unsubscribe permanently from these emails at any time. We do not give your email address to any third parties, we value your privacy. Please note that multiple entries from the same email address will be ignored. Do not email other KitGuru addresses, or send private messages via Facebook, our contact pages, or forums – they will be ignored and your entry will be invalid.