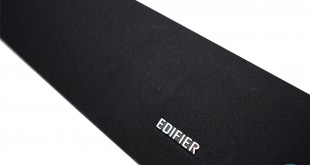 Last updated on January 3rd, 2017 at 07:55 pm
The Edifier CineSound B3 soundbar is designed to sit under (or above) your TV and deliver noticeably improved audio playback – when compared to your TV's inbuilt speakers. However, it also offers Bluetooth functionality, allowing you to connect a phone, tablet or what-have-you and use it for general music playback, too. Priced at £134.99 in the UK, it sits in the mid-range – above budget offerings but not quite at the same level as enthusiast-grade options.
A long, thin device devoid of colour – the Edifier CineSound B3 soundbar certainly has a minimalistic design. How well does it perform day-to-day though? We tested it out over a number of weeks to find out.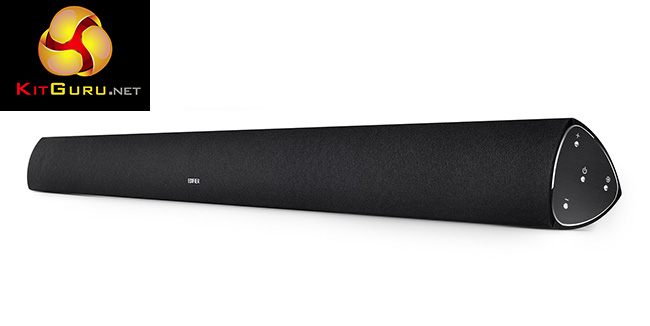 Specifications
Total Power Output: RMS 16W×2(Treble)+19 W×2(Mid-range and bass)
Signal to Noise Ratio: >85dBA
Frequency Response: 60Hz~20kHz (±6dB)
Input Sensitivity: Line in:700±50mV, AUX:550±50mV, AUX:550±50mV COA 400mFFs ± 50mFFs
Input Type: Auxiliary/Line in/Coaxial/Optical/Bluetooth
Bass Driver: 2¾" (70mm)
Treble Driver: 3/4″ (19mm) silk dome tweeter
Subwoofer Driver: 8″ (210mm)
Speaker Dimensions: 1000×79×80 mm
Box Dimensions:1066×170×143mm