In a bid to differentiate PCs powered by its accelerated processing units (APUs), Advanced Micro Devices plans to enable such systems to run programs originally designed for Google Android platform. To do so, AMD teamed up with BlueStacks, a designer of Android emulator for Windows.
Select AMD-based tablets, 2-in-1s, notebooks and desktops with Microsoft Windows in select retail stores will feature BlueStack and Google Android software, allowing to run popular apps originally developed for mobile gadgets. The BlueStacks solution will first be made available with several key retail partners across EMEA later this year, including Elkjop Group, AMD announced this week. PC buyers will have the choice of an AMD-BlueStacks upgrade when buying an AMD-based PC at select retailers.
BlueStacks' virtualized Android environment will give user ability to run hundreds of thousands of Android apps within a window or at full-screen resolution. The apps will be able to utilise sensors like built-in cameras, accelerometer, gyroscope and others and even share files with Windows.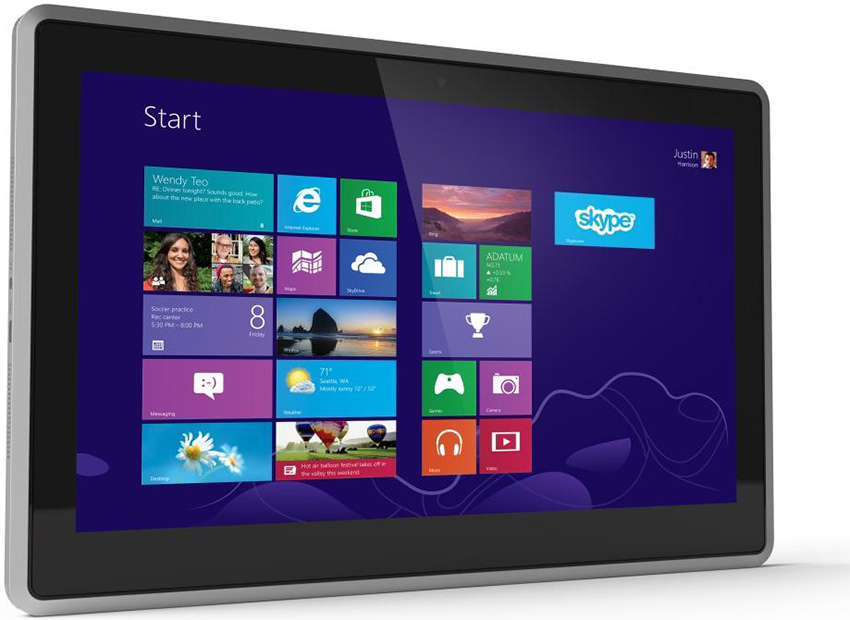 Running Google Android apps on AMD-based tablets and 2-in-1s makes a lot of sense since there are thousands of popular programs that are used by millions of end-users. By supporting them, AMD receives ability to sell a Windows-based machine to those, who want Android applications. The only problem is that there is a very limited amount of AMD-based tablets and 2-in-1s on the market. Meanwhile, running Android apps that rely on touch-screen controls on desktops or notebooks is hardly a good idea, but some people may like it.
In fact, everyone could download a BlueStacks app player for Apple Mac OS X or Microsoft Windows for free even now and run Android apps. It is unclear whether AMD-based systems with BlueStacks software will have certain optimizations to better work with Android, or AMD's partners will install a special version of the app player tailored for AMD hardware.
"Android-Ready PCs are the future. With BlueStacks technology, consumers can turn their AMD Windows-based PC into an Android-ready device and enjoy mobile content, games and apps on their PC and sync with their mobile phone," said Rosen Sharma, CEO, BlueStacks. "Retail availability brings our solution to the masses, and AMD shares our enthusiasm in giving consumers the ability to enjoy Android entertainment and useful apps together with Windows productivity and gaming, on a single PC."
KitGuru Says: It is interesting to note that not only AMD, but even Microsoft Corp. itself is reportedly mulling to allow Google Android applications to run on Windows Phone and potentially other operating systems. After all, launching Android apps on non-Android platforms may become a big thing.