Shouting at your Android phone is pretty fun with Google now, but Google is about to enhance this functionality and it will soon announce that it's allowing third-party apps to deliver information to Google Now. This will allow over 30 selected third-party developers to integrate their services into the voice service, in the form of new information that can be added to the Now card when users have the 3rd party app on their phone.
Google Now, the intelligent voice service, first launched in 2012 on the Galaxy Nexus with Android 4.1 Jelly Bean and it is now available on Android phones, Android smart-watches, iOS and the Chrome browser. It has been noted that Google now is very good at linking together lots of user information and shows exactly how much information Google actually has on its users.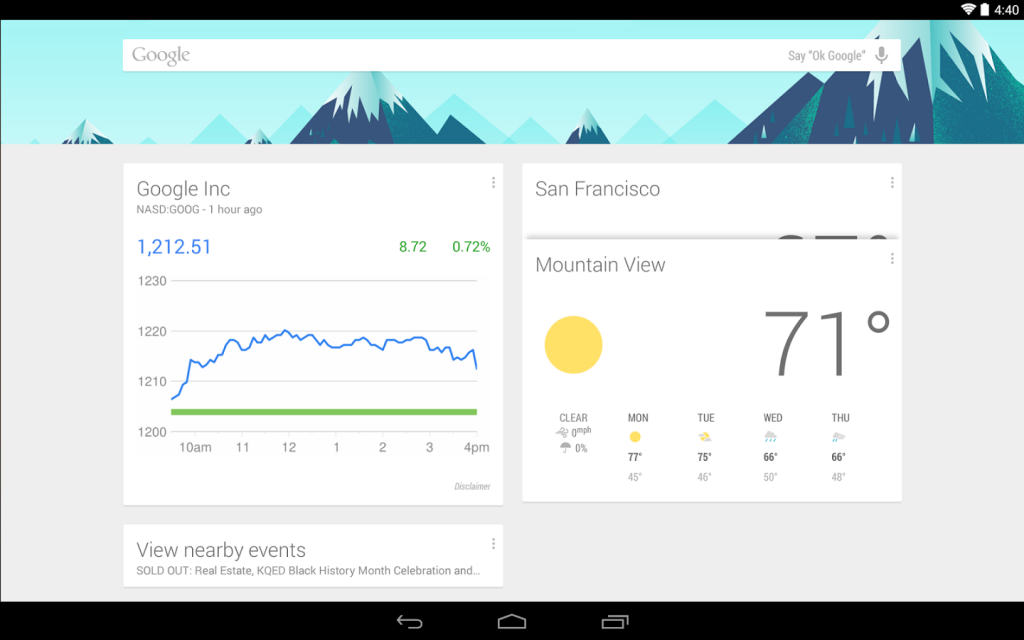 Three of the new partners are Airbnb, eBay and Lyft and Google have confirmed that no user data will actually be shared with any of these new these partners until their apps have been opened. One example given of the new cards would be, when a Lyft user lands at an airport, Lyft will be able to show a card to arrange a ride home or to their next destination. Likewise, Ebay will be able to push items that you are watching to your Now card when they are about to be sold, or when items you are selling have been sold.
The purpose of Google Now is to answer questions before you have even asked them, "Maybe you don't want to ask a question; maybe you want to just have it answered for you before you ask it," said Google's CEO Larry Page. With the integration of these third-parties this is becoming less of a mission statement and more of a reality.
Discuss on our Facebook page, HERE.
KitGuru Says: Between Google Now, Siri and Cortana, 2015 is going to be a fun year for voice activated intelligent assistants. I can't wait to see what this year will bring.
Source: Wall Street Journal