The disastrous launch of Google's Pixel 2 smartphones had many suspecting the possibility that the entire Pixel brand might be on the chopping block, but it looks as the company is indeed pushing forward with new additions expected later this year. Among the rumours is the possibility of a third device alongside the traditional duo of handsets, built as an entry-level counterpart.
Although Google has yet to release confirmation of the Pixel 3's existence, the name was spotted on an official Android Open Source Project page by Ivan Mehta. The direct mention of the Pixel 3 name is unconventional for Google, however, as it has previously used codenames as a tentative title in order to keep things under wraps.
Google is rumoured to be working on a different device under the codename 'Desire', which is believed to be a third entry into the Pixel line of devices. If so, the device will likely act as an entry-level to the premium devices, which is a trend among manufacturers lately. That being said, this could be the start of a second range under the Google banner that drops the Pixel branding entirely.
Beyond the sequential title, nothing else is known about the Pixel 3 so far aside from circulating rumours. All flagship devices are more than likely to sport the upcoming Android P operating system straight out of the box.
It is still uncertain as to whether Google will follow the recent trend of the iPhone X-style notches or go another direction entirely. The camera will likely be a point of interest as it has been on the previous two devices, however Huawei's triple camera setup and Apple's intricate camera technology housed in the iPhone X make for some fierce competition.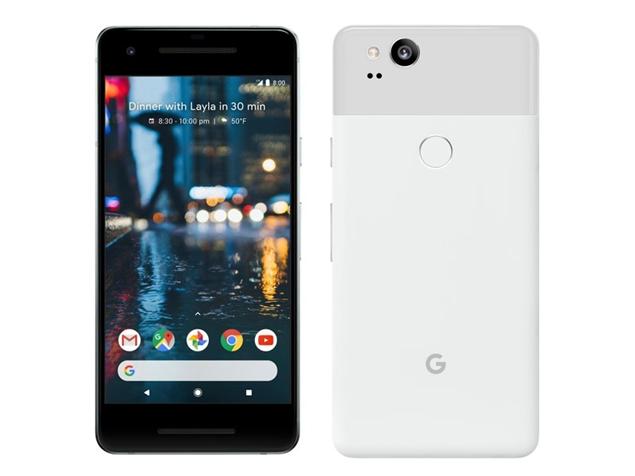 For those worried about issues within the upcoming device, many of the Pixel 2's issues were centred around the Pixel 2 XL, manufactured in partnership with LG. The smaller Pixel 2 device was contracted with HTC and suffered much less than its bigger brother. Now that Google has bought HTC's phone design division, it's much more likely that development will be handled in-house.
There is no word of a launch window just yet, however past releases indicate that we will see something in the run up to a potential October launch event.
Discuss on our Facebook page, HERE.
KitGuru Says: I am hoping that Google hits the nail on the head with this one and it certainly looks to have known where a lot of things went wrong with its current line of flagships. Are you keeping an eye on the upcoming Pixel smartphones? What phone do you want to upgrade to?