Google has officially revealed the new Nexus 6 smartphone, made by Motorola and the Nexus 9 tablet, made by HTC, just as previous rumors and leaks predicted. The Nexus 9 will be releasing first with pre-orders going live on the 17th of October. Additionally, Google has officially decided to call Android 5.0, Android Lollipop.
The Nexus 6 will feature a six inch 2560×1440 display, a 13 megapixel camera, an aluminum body and dual front facing cameras. According to Google, the device will be able to charge up for six hours worth of use in just 15 minutes, meaning we may finally see a smartphone make some significant headway in terms of battery technology. However, there is a downside to this, while past Nexus devices have been fairly cheap and as a result, very popular, the Nexus 6 will be breaking this trend getting a full $650 price tag for the 32GB version. A 64GB model is also planned.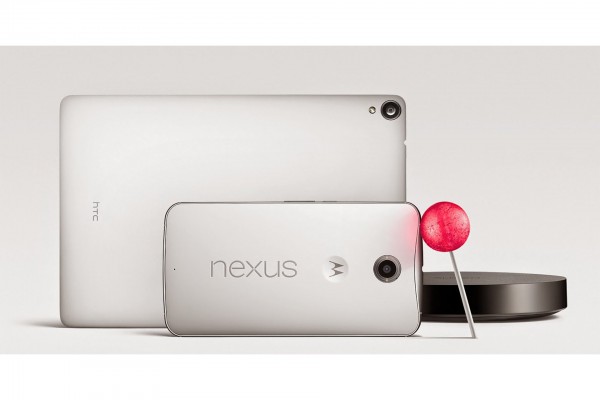 The Nexus 9, is a 9 inch tablet, as the name suggests. It has a 'brushed metal' body and comes with an attachable, two-position keyboard, just like the Microsoft Surface tablets. It will contain a Tegra K1 processor and 2GB of RAM as well. HTC's famous front facing 'boom sound' speakers will also be making an appearance.  The Nexus 9 starts at $399, pre orders for the device start tomorrow whereas the Nexus 6 has no confirmed release date.
The Nexus 9 will be replacing both the Nexus 10 and the much loved Nexus 7, finding a middle ground between both form-factors.
Discuss on our Facebook page, HERE.
KitGuru Says: It's a shame that the Nexus 6 won't be sticking to the same price-performance ratio that we are used to with Nexus devices. Do you think the 6 Inch Nexus will sell well with the $650 price tag? What do you think of HTC's Nexus 9?