Asustek Computer is reportedly working on its own portable video game console based on Google Android operating system and Nvidia Corp.'s Tegra system-on-chip. The console is projected to be similar to Nvidia's own Shield device that has not become popular. If Asus proceeds with the release of the console, then it will open itself a new market.
The details about a device called Asus Gamebox first emerged in AnTuTu benchmark's database. It is unknown whether the unit used for testing was a prototype, or a product that is being developed. Like any other big company, Asus is working on multiple projects and not all of them reach the launch stage.
Asus Gamebox reportedly features its own display with 1280*720 resolution and is based on Nvidia Tegra 4 system-on-chip (four ARM Cortex-A15 + one low-power core, GeForce graphics core with 72 stream processors) and Google Android 4.3 operating system. The device features 2GB of LPDDR3 memory and 8GB of NAND flash storage.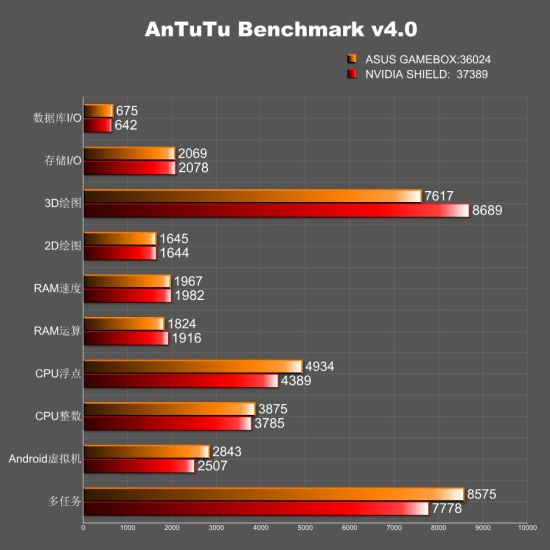 Based on AnTuTu benchmark, Asus Gamebox offers about the same performance as Nvidia Shield, but is around 12.5% slower than the latter in 3D graphics. It is unclear whether Asus Gamebox can be competitive with such performance.
Keeping in mind that Nvidia recently introduced all-new Tegra K1 system-on-chips with improved Kepler-family graphics engine, four ARM Cortex-A15 or two Nvidia Denver cores as well as other improvements, it hardly makes a lot of sense to release an advanced device powered by a previous-gen SoC.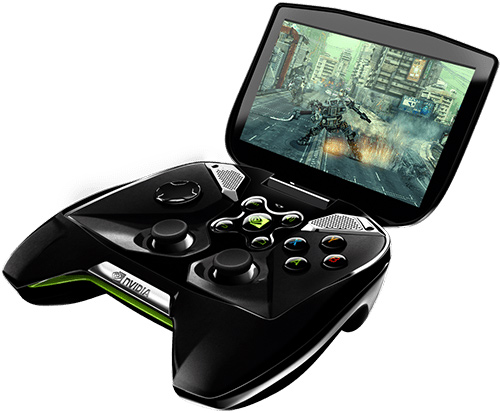 Asus name is known and respected by PC gamers. However, with a game console, it will have to compete either for a fraction of PC gamers who want to have an Android-based console, or for casual gamers who are interested in using such devices as Nintendo 3DS or Sony PlayStation Vita. Those clients know Nvidia, but barely know Asus, which is why it will be hard for the company to fight for them, especially given the fact that it does not develop its own exclusive games.
Asus did not comment on the news-story.
KitGuru Says: Asus Gamebox in its current form is hardly a competitive thing unless it costs $99 – $149. In order just to sell, the Gamebox needs to be better than the Shield. In order to sell in more or less significant quantities, Gamebox has to carry Nvidia Tegra K1 application processor. In order to become popular among mainstream gamers, Gamebox has to offer exclusive AAA-class games.