MediaTek, a developer of application processors for inexpensive mobile devices, announced its first chip that can actually offer respectable performance along with high-end features, usually only found on rather expensive gadgets. If the new processor turns out to be affordable, it may revolutionise the market of low cost smartphones and tablets later this year.
MediaTek MT6595 packs four ARM Cortex-A17 plus four Cortex-A7 general-purpose cores in a Big.Little heterogeneous multi-core configuration (the A17 are used for demanding applications, while the A7 are utilized for background services and apps), a graphics engine based on ImgTec's PowerVR 6-series "Rogue" architecture, a video encoder/decoder with support for H.264, H.265 (HEVC) and VP9 codecs with up to 4K (3840*2160 resolution) video support as well as multi-mode baseband capabilities (supporting 4G/LTE FDD and TDD LTE with data rates up to 150Mbits/s downlink and 50Mbits/s uplink, DC-HSPA+ (42Mbits/s), TD-SCDMA and EDGE for legacy 2G/3G as well as 30+ 3GPP RF bands support to meet operator needs worldwide).
The new MT6595 also features 20MP camera capability and a high-definition WQXGA (2560* 1600) display controller with ClearMotion video engine that supports video playback at 60fps on mobile devices. In addition, the application processor sports 802.11a/b/g/n/ac Wi-Fi, Bluetooth 4.0 LE and ANT+, GPS, GLONASS, Beidou, Galileo and QZSS positioning systems as well as 24-bit 192 kHz Hi-Fi quality audio codec with high performance digital-to-analogue converter (DAC) to headphone.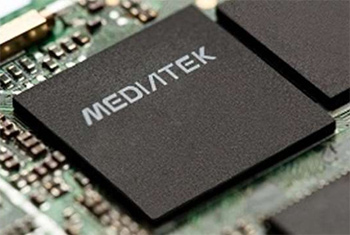 While ARM Cortex-A17 cores are considered mainstream processing engines, as they see more usage throughout the year, they will enable high performance in a lot more devices and applications. The PowerVR 6-series "Rogue" graphics processor is based on the latest GPU architecture from Imagination Technologies and will likely deliver world-class performance in popular video games for Google Android platform. Other multimedia and baseband capabilities of the new MT6595 chip are world-class and can be compared to leading-edge chips from companies like Qualcomm.
The MT6595 platform will be commercially available by the first half of 2014, with devices expected in the second half of the year.
"MediaTek is focused on delivering a full-range of 4G/LTE platforms and the MT6595 will enable our customers to deliver premium products with advanced features to a growing market," said Jeffrey Ju, general manager of the MediaTek smartphone business unit.
KitGuru: The new chip, if it hits the market on time and will work as advertised, will allow MediaTek to address the market of higher-end devices. This will help the company to boost profitability as well as increase revenues. Finally, the company's brand name will also become more respectable.