Microsoft Mobile on Thursday introduced Nokia X2, its new smartphone based on a modified version of Google Android operating system aimed at customers in budget. The new handset weds Windows Phone-like experience with Google Android applications. The device features numerous software and hardware enhancements compared to the original Nokia X1. Despite expectations, the Nokia X2 does not offer two operating systems, but is exclusively based on the Android OS.
Microsoft's Nokia X2 smartphone is powered by dual-core Qualcomm Snapdragon 200 system-on-chip as well as the Nokia X software platform 2.0. The handset is equipped with a 4.3" display (800*480 resolution), 1GB of LPDDR2 RAM, 4GB of NAND flash storage (external SD cards are supported too), 0.3MP front-facing as well as 5MP back-facing cameras, Wi-Fi, Bluetooth 4.0, GPS/GLONASS and so on. The new phone supports two SIM cards and can work in GSM 850/900/1800/1900, WCDMA 900/2100 and HSPA+ 21Mb/s/5.76Mb/s networks. The X2 comes with a 1800mAh battery and weighs 150 grams.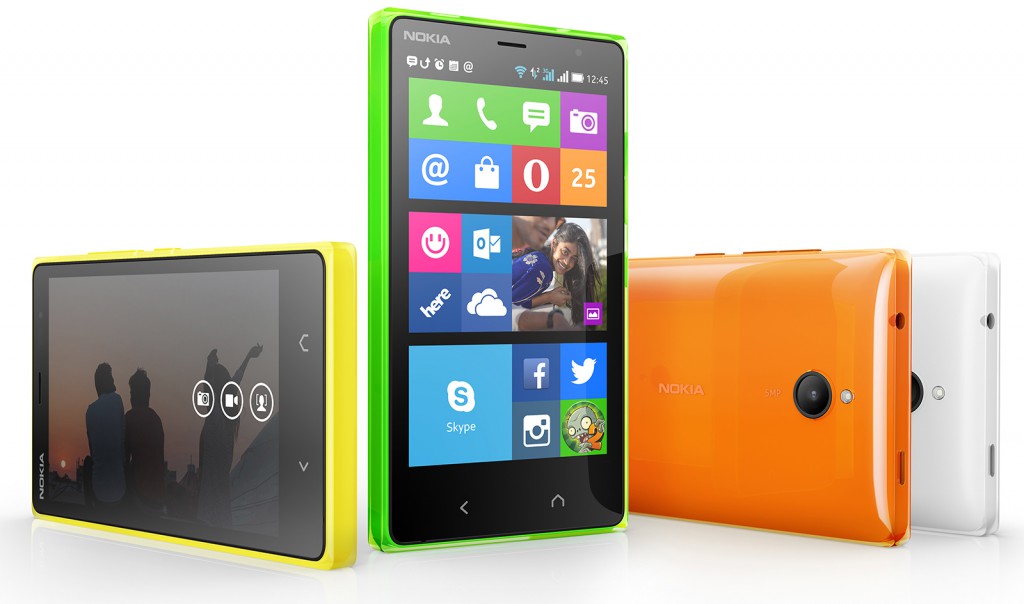 Just like its predecessor, Microsoft's Nokia X2 comes with a bunch of Microsoft programs and services, including Bing, Skype, OneDrive, Outlook.com and other. Moreover, since the smartphone uses the Android OS, it is possible to install various apps developed for Google's platform.
Microsoft Mobile significantly changed the way its version of Android works in a bid to make the user experience smoother and more Windows Phone like. The key improvements of the Nokia X software platform 2.0 are new home screen, Fastlane (allows to quickly navigate through launched applications), new notifications manager, new task manager, new virtual keyboard as well as new camera user interface.
"We've made lots of changes. Some that are obvious and some that are subtle, but they all lead to a richer, faster and easier experience," explained Yannis Paniaras, head of the mobile phones UX design studio at Microsoft in Beijing. "We've made some improvements to the way the tiles move around on the home screen when you're resizing or relocating them. It's a more playful way to personalise."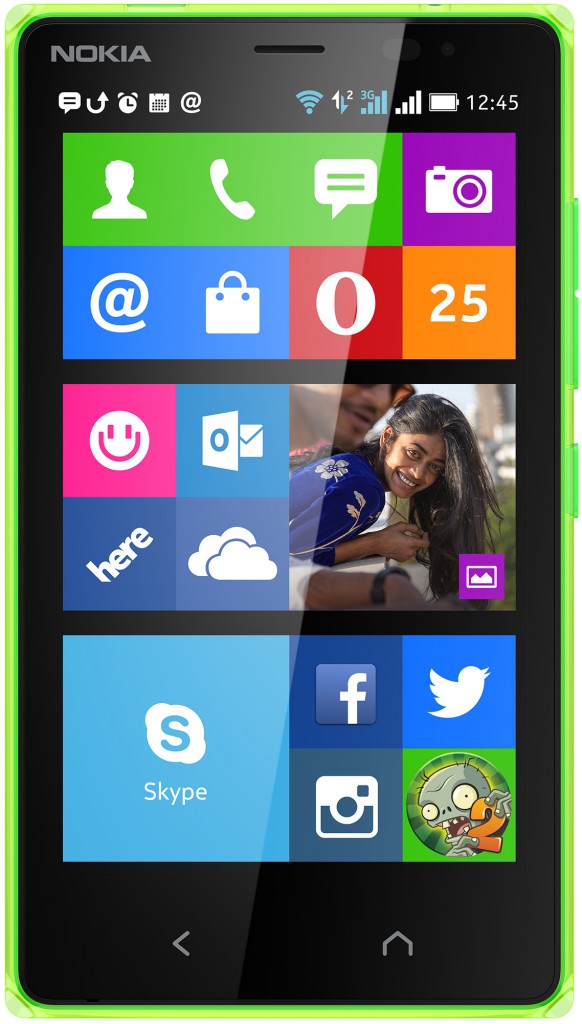 In a bid to provide more comfortable Android experience, the Nokia X2 features "back" and "home" buttons.
"Right alongside the Back key we've introduced the Home key for simpler navigation," said Mr. Paniaras. "We've also made it easier for people to multitask and have more control over their apps. By holding down the Back key, you've got access to the task manager, which shows you what's running and allows you to close them quickly, if you wish."
In general, Microsoft has done a great job to improve overall user experience with the Nokia X2 and the handset looks much more competitive than the original version. Check out the hands-on video with the new smartphone.
[yframe url='http://www.youtube.com/watch?v=Ri7qNQc5Q08′]
The original Nokia X1 smartphone, the first Google Android-based handset from Nokia, was released less than half of a year ago. Unfortunately, the Nokia X software platform 2.0 is not compatible with the original Nokia X smartphones.
The Nokia X2 will be available in the third quarter of 2014 for €99 (£79, but note that Nokia has not yet officially confirmed this) before taxes and subsidies.
Discuss on our Facebook page, HERE.
KitGuru Says: It looks like Microsoft's short-term strategy is to use Google Android on entry-level smartphones. Once the company develops a version of Windows Phone for inexpensive handsets, it will likely try to make a switch (which will be easy as the Nokia X software platform has WP's user interface). It will be interesting to see how Microsoft plans to explain customers why its upcoming WP-based handsets provide similar experience as the Nokia X/X2, but are not compatible with Android applications.