Despite of all the efforts Nvidia Corp. has put into promotion of its Shield video game console introduced at the CES 2013, the system just did not sell well. While the exact number of Shield units sold is unknown, Nvidia admits that it is not high. Still the company claims that Shield improves Android as a gaming platform in general, which is strategically important for it.
Nvidia Shield game console based on Nvidia Tegra 4 application processor (four ARM Cortex-A15 cores, Nvidia GeForce graphics with 72 stream processors) and features a 5" capacitive touch-screen with 1280*720 resolution (294ppi) as well as ergonomic console-like controller. The Shield runs Google Android 4.0 operating system and can play games from Google Play as well as stream games (which are installed using Steam) from PCs powered by Nvidia GeForce GTX GPUs.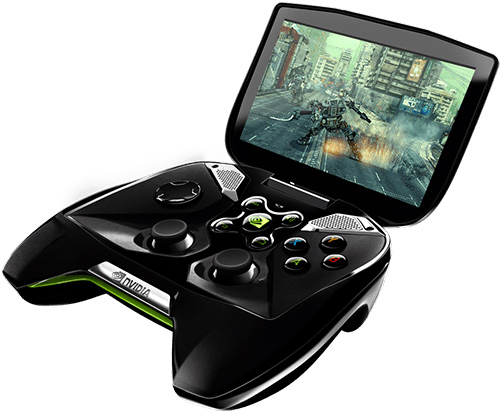 While Nvidia Shield is generally impressive, it has a number or limitations: far not all Google Android games support D-pad and analogue sticks, not all PC games can be streamed, its screen is smaller than that of tablets and phablets, etc. Since the Shield costs rather hefty $249 in the U.S. and £269 in the UK (more than PlayStation Vita), it could not get popular among gamers, which Nvidia admits.
"We are modest about the revenues from [Nvidia Shield], we are modest about its distribution, because it is something that we are still learning, but it is important to our strategy for gaming," said Jen-Hsun Huang, chief executive officer of Nvidia, during a conference call with investors and financial analysts.
For Nvidia, it is important that Google Android platform become a leading platform for gaming in general. In this case, the company's Tegra application processors with high-performance graphics cores inside will get popular among manufacturers of high-end smartphones and tablets.
KitGuru Says: Late last year Nvidia said that the successor to the Shield could be around the corner. Given that the company is on-track to mass produce its next-gen Tegra K1 system-on-chip with 64-bit general-purpose processing cores in mid-2014, expect a better Shield sometimes this summer.