Qualcomm and Hewlett-Packard on Thursday said that the former acquired a massive patent portfolio from the latter. The deal includes over a thousand of granted patents and patent applications related to various technologies used in mobile operating systems.
The portfolio covers numerous innovations that HP got along with acquisitions of Compaq in 2001 (the so-called iPaq patents), Bitfone Corp. in 2006 and Palm in 2010. The collection includes approximately 1400 granted patents and pending patent applications from the U.S. and approximately 1000 granted patents and pending patent applications from other countries, covers technologies that include fundamental mobile operating system techniques.
There are several potential reasons why Qualcomm might want to obtain a portfolio of patents covering mobile operating systems. Firstly, the application processor developer wants to ensure that it cannot be sued for patent infringements by its chips and their software package. Secondly, the company plans to offer additional software along with its hardware to ensure maximum performance and lowest power consumption. Thirdly, Qualcomm wants to develop its own mobile platform for certain devices (maybe not smartphones and tablets, but wearable electronics).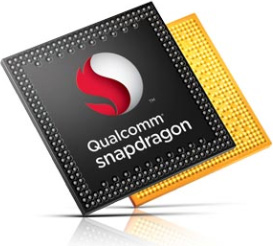 According to Qualcomm, the acquisition "further enhances the strength and diversity" of its mobile patent portfolio and "will enable the company to offer even more value to current and future licensees".
The purchase price was not publicly disclosed.
KitGuru Says: Qualcomm already sells Toq smart-watch under its own brand. Besides, the company does provide software stack with its system-on-chips. An own operating system? Possible, especially a one for emerging devices, but not likely. What do you think, dear readers?