Samsung Display has begun development of a new screen for smartphones that will boast with incredible resolution and extreme pixel density. The new display will be demonstrated three years from now and will dramatically improve visual experience on smartphones.
Samsung is working with 13 other companies and education institutions on a new display for mobile devices that will feature 11K ultra-high-definition resolution and pixel density of around 2250 pixels per inch, reports ETNews. Not a lot is known about the new screen, but it is clear that to actually manufacture it Samsung will need to develop a number of all-new technologies.
Samsung's current-generation Galaxy S6 features 5.1" display with 2560*1440 resolution and 577ppi pixels density. The upcoming super-resolution display will feature dramatically more pixels. In fact, thanks to extreme pixel density the screen will feature autostereoscopic-3D effect.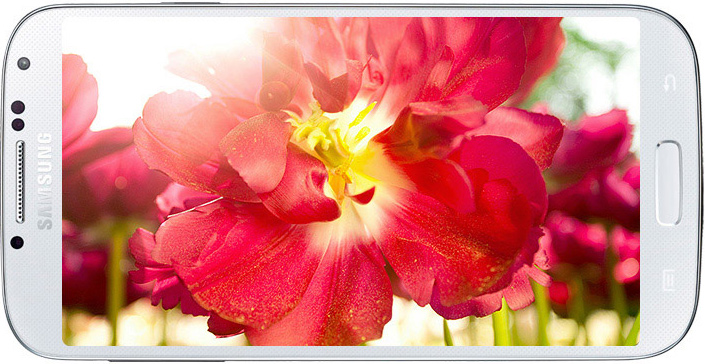 One of the challenge that Samsung will face with extreme pixel densities is power consumption of such displays. If Samsung manages to keep power consumption of super-resolution displays low enough for smartphones, then it will be able to dramatically reduce consumption of regular screens for handsets, laptops or tablets that do not need ultra-high pixel densities or resolutions. In fact, development of 11K display may be even more important than the actual product.
Samsung plans to showcase its 11K display in 2018, but it is unclear when the company plans to initiate mass production of such screens.
"We are hoping that we are able to show such technologies at Pyeongchang Olympics if there is a progress in developing technologies," said Chu Hye Yong, executive director of Samsung Display's base technology department. "Although some might think that 11K as 'over specification' that consumers do not need, this can work as a basis for Korean display industry take another leap if related materials and parts improve through this."
Discuss on our Facebook page, HERE.
KitGuru Says: While it is technologically possible to developer "overkill" displays with extreme resolutions, it should be noted that it will take industry a long time to produce 11K content. In fact, even TV industry will unlikely be ready with 8K ultra-high-definition content in 2018.