Apple has been trying to cut its orders to Samsung Electronics for many years now, but when it comes to making ultra-low-power system-on-chips using a leading-edge process technology, in high volume and with high yield, Samsung is one of a few companies who can do the job. As a result, to produce an application processor for its Watch, Apple just has to deal with Samsung once again.
BusinessKorea reports that Apple contraced Samsung to supply APs for the Apple Watch, which is scheduled to be released early next year, citing sources familiar with the matter. The tiny application processor inside Apple's S1 system-in-package (SiP) that will power the Watch devices has to be extremely energy efficient, yet, provide rather serious compute capabilities, a combination that requires both top-notch design as well as thin and low-power process technology.
Keeping in mind that Taiwan Semiconductor Manufacturing Co. designed its leading-edge 20nm manufacturing technology for general-purpose mobile system-on-chips, the fabrication process may not be tailored for ultra-low-power applications, such as Apple Watch. As a result, Apple might have decided to order production to Samsung Electronics, which has numerous ULP technologies, including 14nm FinFET manufacturing process.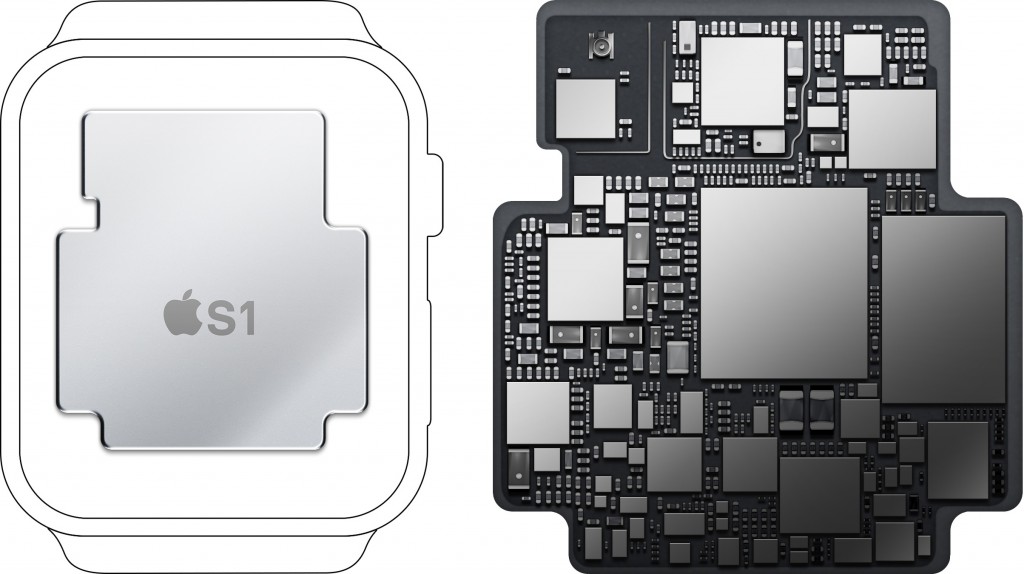 At present, almost nothing is known about the capabilities of the S1 SiP. The look of Apple S1 SiP reveals that it has an application processor (that integrates dynamic random access memory), a custom NAND flash storage chip, a variety of sensors and special-purpose chips, wireless connectivity as well as various I/O and power ICs (integrated circuits). The fact that it integrates so lot of various hardware blocks indicates that it could be very powerful and feature-rich. Apple itself calls the S1 as "an entire computer system on a single chip." Given the fact that the evolution of electronics is very rapid these days, the S1 SiP could power a smartphone several years ago.
Apple and Samsung did not comment on the news-story.
Discuss on our Facebook page, HERE.
KitGuru Says: Looks like Apple and Samsung are destined to be together. For Apple Watch the Cupertino, California-based consumer electronics giant needs a chip with low power consumption and extremely high integration. If Samsung can provide Apple 14nm FinFET manufacturing process (it should be ready by early 2015), then it is obvious why the company allegedly has chosen Samsung as a manufacturing partner instead of TSMC.